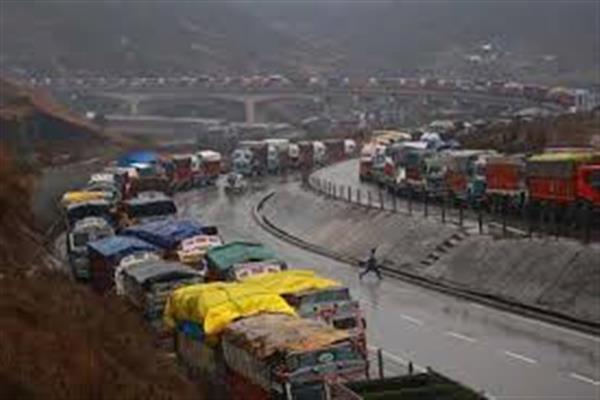 Srinagar February 20: The Kashmir Trade Alliance (KTA) today said they were facing discrimination and harassment at the hands of the State Tax Department.
President Kashmir Trade Alliance Ajaz Shahdhar said they were receiving complaints from several traders that they were being harassed.
In a statement KTA stated, "We are anguished over the harassment of traders by autocratic officials of the State Tax Department at Lower Munda Check Post and Lakhanpur. The KTA has got frequent complaints from traders regarding the harassment by the officials at these posts," said KTA president Ajaz Shahdhar.
Giving details of the harassment, Shahdhar said: "The officials of the said department are seizing the loaded trucks of traders at  lakhanpur & lower munda.These loaded trucks are halted for hours together in the name of physical verification and subsequently fines are levied, which has caused lot of anxiety among traders."
He said only the traders of Kashmir valley were facing this discrimination.
"These officials have no sympathy with the traders of the Valley even as they are aware of the economic problems we have been facing for years now. We are being forced to pay undue penalties and this sort of discrimination does not exist in other states. This is the pinnacle of discrimination," said Shahdhar.