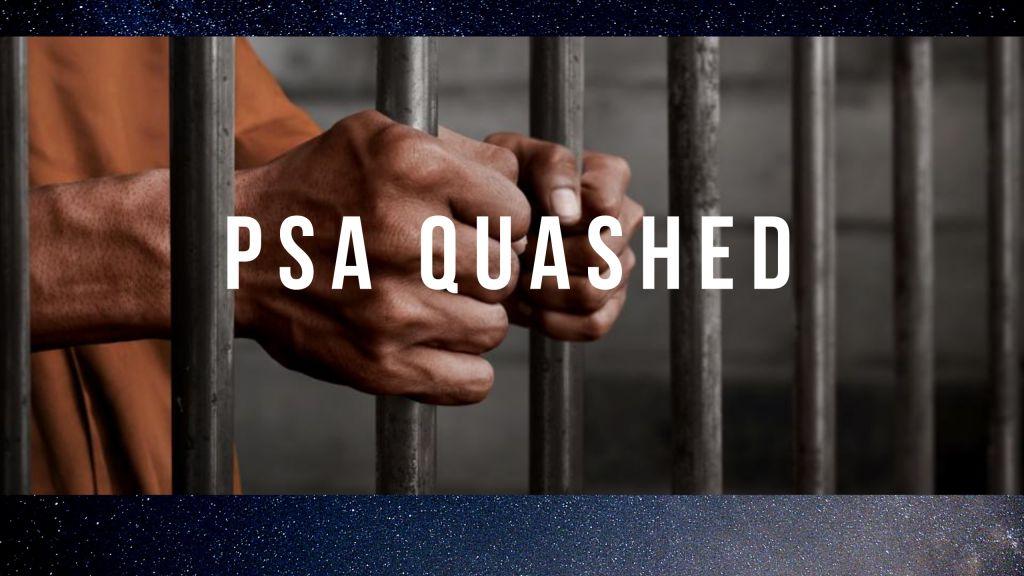 Srinagar, Jan 29: The Jammu and Kashmir High Court has quashed detention orders under Public Safety Act against seven persons, one among them nicknamed as 'judge'.
The detainees whose orders under PSA were quashed include Showkat Ahmad Mir of Sopore Baramulla, Muddasir Ahmad Dar of Pinjoora Shopian, Shafqat Abrar of Kulgam, Rayees Ahmad Chack of Chakpora DH Pora Kulgam, Nissar Ahmad Khanday of Chersoo Awantipora, Atta Mohammad Malik of Kulgam and Javed Ahmad Sofi alias 'judge' of Parabagh Rawalpora Srinagar.
The detention orders were quashed by Justices Sanjeev Kumar, Rajnesh Oswal, and Sanjay Dhar while hearing separate petition filed by the detainees through their respective counsel, according to the judgments.
"From a perusal of the observations of the Supreme Court, it is clear that the ground of detention and the dossier, if in similar language, go on to show that there has been non-application of mind on the part of the Detaining Authority," Justice Sanjay Dhar observed while allowing petition filed by Sofi. "..in the instant case, it is clear from the record that the dossier and the grounds of detention contain almost similar wording which shows that there has been non-application of mind on the part of the Detaining Authority. The impugned order of detention is, therefore, unsustainable in law on this ground also," the court said ordered that the further custody of Sofi, shall be governed in accordance with the orders of the court of competent jurisdiction in connection with the criminal cases registered against him. gns