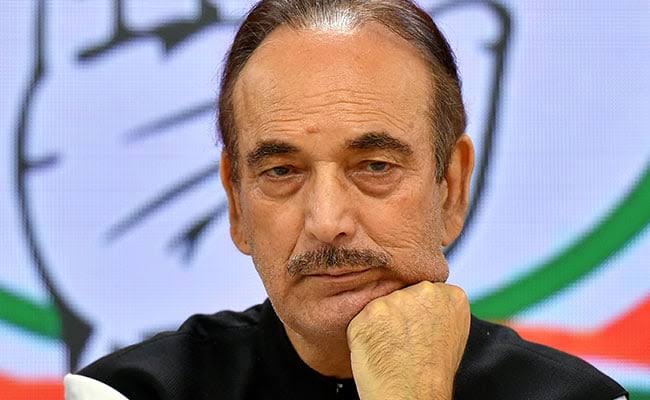 Srinagar, Feb 08: The leader of opposition in Rajya Sabha, Ghulam Nabi Azad Monday during the question hour asked the government as to why ceasefire violations have substantially increased during the NDA government tenure.  
Azad said that during the full UPA tenure of ten years, the number of ceasefire violations were only about 550 and during his tenure as Chief Minister, there were 0 ceasefire violation in the year 2005, 3 ceasefire violations in 2006, 21 in 2007 and 77 in 2008.
"But the ceasefire violations in past few years has increased substantially i.e. 2936 in 2018, 3289 in 2019 and 5133 in 2020.  What is the reason that the ceasefire violations have increased during the NDA government tenure?  Is it because during the last few years, India's foreign policy has failed as a result the neighboring countries are getting distant from us?" Azad questioned.
He also said that there is an impression that the ceasefire violations happen in Kashmir but actually it is in the 5 districts of Jammu province namely Jammu, Kathua, Samba, Rajouri and Poonch, which are adjacent to the Pakistan border or LOC.
Azad said that most of the ceasefire violations occur in these areas and as a result of which there is huge loss of life and property.
He asked the Defence Minister to give adequate compensation for the loss of life, property, cattle/animals and crops as the present compensation is too less.
Azad further said that during his tenure as CM, a scheme was started of giving 5 Marla land to citizens close to border so that they can build their houses at least 5 km away from the border where the citizens can shift to minimize the loss of life and property during ceasefire violations.
"Some land was also acquired for this purpose.  However, in the last few years no further action has been taken in this regard.  This scheme should be implemented expeditiously," he said. (KNS)