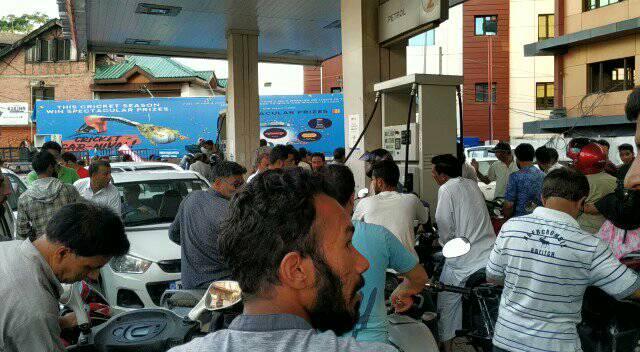 Srinagar, Feb 04: The fuel prices on Thursday hit a new record in Srinagar, the summer capital of Jammu and Kashmir as the rates cross the mark of Rs 90 for the first time while the prices of Diesel also soared to Rs 80 per litre.
Petrol prices as per notification from oil marketing companies were hiked by 11 paise per litre on Thursday and diesel by 13 paise per litre.
This took the petrol price in Srinagar to Rs 90.02 per litre while Diesel rate climbed to Rs 80.37 a litre, the data revealed.
The rates have been increased after a gap of more than one week. Fuel prices, which vary from State to State depending on local sales tax or VAT, are now at a record high in the country, prompting cries for a cut in excise duty to ease the burden on consumers. Oil Minister Dharmendra Pradhan last week blamed Saudi oil output cut for the surge in oil prices but remained non-committal on tax cuts—(KNO)