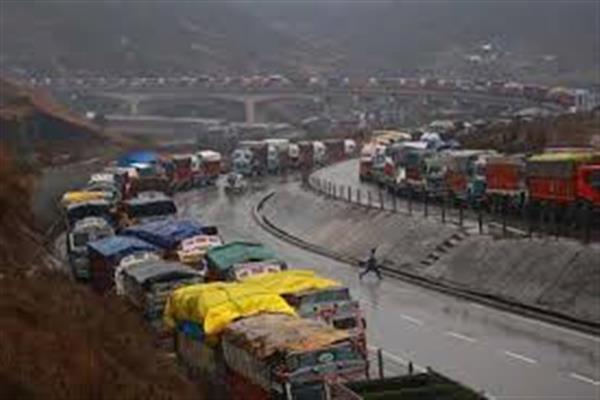 Srinagar, Feb 2: Traffic will play from Srinagar towards Jammu on Jammu-Srinagar highway, the only road link connecting Kashmir with the outside world, on Wednesday, the officials said.
"Tomorrow (February 3 ) subject to fair weather and better road condition only one way traffic shall be allowed from Srinagar towards Jammu including Banihal-Ramban (local traffic) on Jammu-Srinagar highway," traffic officials told GNS, adding, "No vehicle including live stock/fresh perishable shall be allowed in the opposite direction . TCU Srinagar shall liaise with TCU Ramban before releasing the traffic."
Meanwhile, Mughal road, connecting Shopian and Poonch districts, also remained closed due to the snowfall. Srinagar-Leh highway has been officially closed on the orders by Divisional Commissioner Kashmir on December 30.