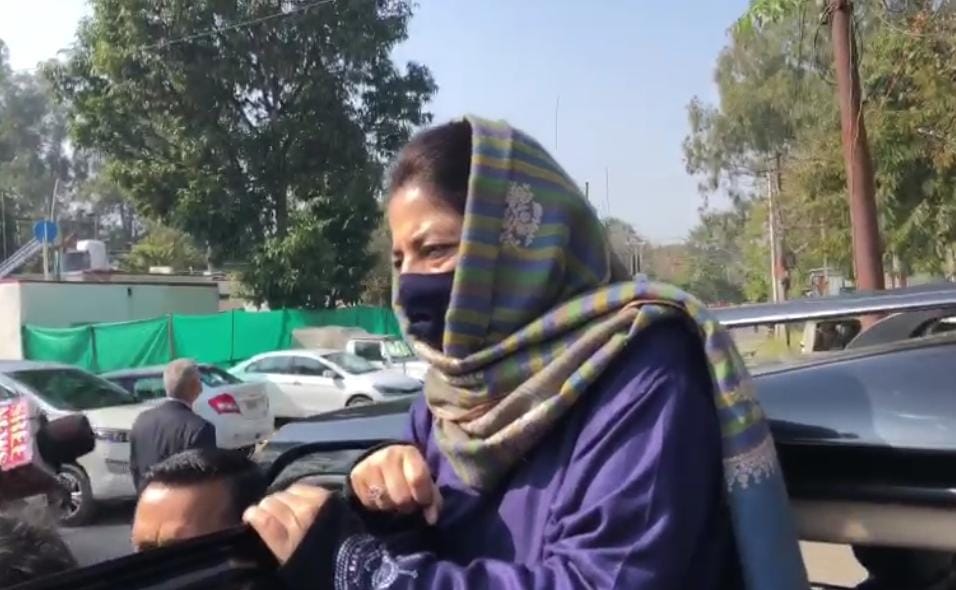 Srinagar, Jan 28: Peoples Democratic Party (PDP) Chief and former chief minister of Jammu and Kashmir, Mehbooba Mufti Thursday met various delegations at her party office in Jammu and asked the workers to strengthen the party at the grass roots level.
Mehbooba has met various delegations from Jammu, Kathua, Samba, Rajouri, Udhampur and Reasi at Jammu office.
The delegation of Kashmiri Pandit, party's women's wing and lawyer section community also met her today.
Sources said that the major political engagements of Mehbooba were cancelled after the demise of last surviving member of constituent assembly Krisahan Dev Sethi, adding that the major engagements scheduled for tomorrow have also been cancelled while some deputations would likely meet her at Jammu office.
During the interaction with the delegations, Mehbooba has stated that people have high hopes on PDP and its leadership due to the strong performance in its short stint of power.
"In last 20 years, people have looked up at the PDP to bring them justice and peace. It was PDP which steered the state out of commotion and bloodshed and people are still expecting the party to stand firm and fight for their cause. This is a challenge for me and I am ready to go to any extent in order to fight for people," Mehbooba has told the delegations during interactions.
Mehbooba has also laid stress on strengthening party structure which has suffered some setbacks due to the recent political events in Jammu and Kashmir.
During her interaction with the party office bearers, who met her at Jammu office, the former chief minister exhorted upon the cadre to reach out to people and strengthen the party.
She said that the party has started a long and meaningful struggle for which a strong organisation is mandatory and each worker has a responsibility to strengthen the party—(KNO)