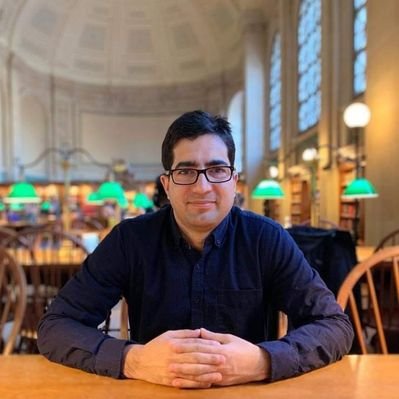 Srinagar, Jan 25:  Social Media today remained abuzz with the reports about appointment of Shah Faesal as the advisor to the Lieutenant Governor Manoj Sinha.
The buzz started after a New Delhi based media outlet reported that Government is considering him for the role as advisor to Lieutenant Governor Manoj Sinha.
Quoting sources, the report suggest that if Faesal returns to bureaucracy, he will still be given a post in Raj Bhavan. The report further says that Faesal's resignation from politics is part of forming an advisory group in J&K.
The report also says that the Centre and the J&K government is mulling on formation of an advisory council to start political process in the Union territory.
The report also  named J&K ex-Deputy CM Nirmal Singh, former speaker J&K legislative assembly, Kavinder Gupta, former Ministers in PDP government Haseeb Drabu and Altaf Bukhari as advisory council members other than Faesal.
According to the media report  Sinha's appointment as LG was not a mere coincidence.
"Centre is writing a script of a unique experiment in J&K and is exploring the option of creating advisory council," it says.
However some reports said he is being considered for Advisor to LG Ladakh.
Fesal an Ias topper had resigned last year from Government service and formed Jammu and Kashmir People's Movement. Like other political leaders, he was detained after abrogation of Article 370. Soon after his release he said goodbye to politics.
The fresh speculation has come days after he praised Prime Minister Narendra Modi for his vaccination programme.
However when "Kashmir News Service" (KNS) contacted, Shah Faesal, he said, "It is a rumour. I have no idea about such appointment." (KNS).