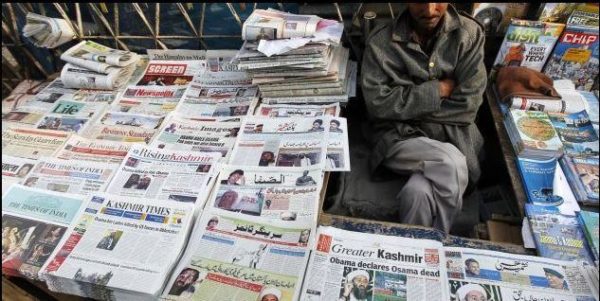 Srinagar, Jan 25: Newspapers owners decry substantial decrease in volume of Advertisement by Government.
Scores of newspaper owners told "Kashmir News Service" (KNS), that earlier information Department used to give advertisement to four-Five newspapers and now Government has issued an ambiguous order regarding the issuance of advertisement.
"Govt should clarify all the doubts regarding the new circular about issuance of advertisements. Many newspapers have been empanelled over the years, instead of increasing the flow of advertisements, we are witnessing curtailment," they said.
When contacted Joint Director, "department of Information & public relations Kashmir", (DIPR) Haris Ahmad Handoo, he said, "There is no curtailment of advertisement by the Government to newspapers. There was a Disruption due to snowfall. However Advertisement flow also depends on the demand from departments. Still we will project all demands and concerns to the higher authorities." (KNS).