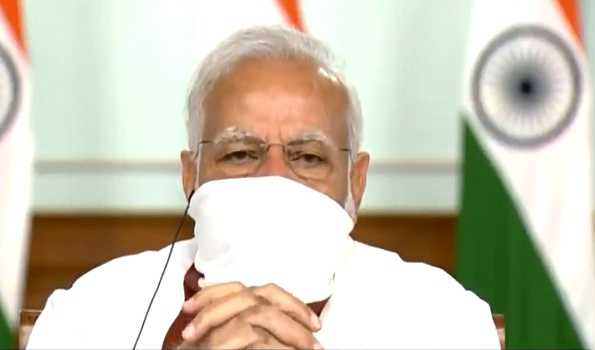 Srinagar, Jan 23: Prime Minister Narendra Modi has said that from LAC (Line of Actual Control) to Line of Control (LOC), the world is witnessing powerful self-reliant India that was once dreamt by Netaji Subhas Chandra Bose.
The Prime Minister said that India today is giving a befitting reply wherever attempts are made to challenge its sovereignty.
Mr Modi was addressing the gathering at Victoria memorial in Kolkata this evening after inaugurating Parakram Diwas celebrations. Parakram Diwas celebrations mark the 125th Birth Anniversary year of Netaji across the country.
The Prime Minister said that Netaji dreamt of making India self reliant and he would have been proud to see India advancing towards achieving the target.
Recalling his sacrifice and contribution to India, the Prime Minister said, it is our duty to keep remembering him as Netaji is an inspiration for Country's courage. Mr Modi said, when the country is entering 75 years of its independence this year, when the country is moving forward with the resolve of self-reliant India, then Netaji's life, his work, his indomitable spirit and his decision are source of big inspiration for all of us.