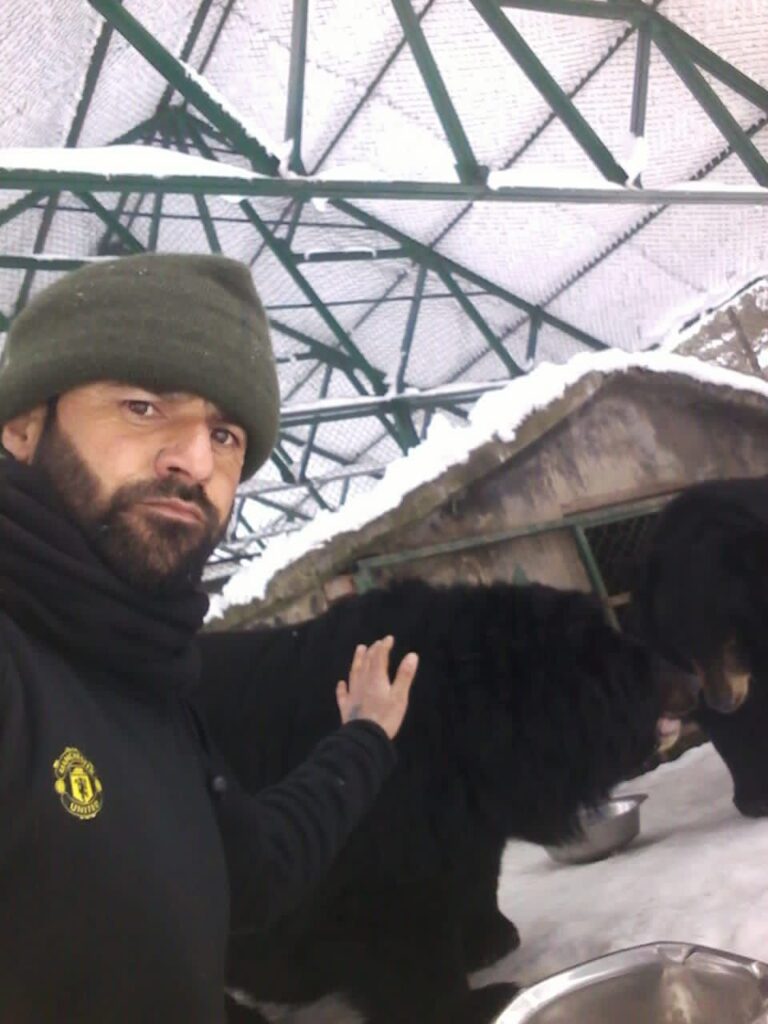 Anantnag, Jan 13 :  A man from Pahalgam, who is working with Wildlife SOS, an international Non Governmental organisation (NGO), which campaigns against animal abuse, has been taking care of wild animals at Pahalgam for the last two decades.
Farooq Ahmad Kumar, a resident of Laripora Pahalgam, said that it was Darminder, a non -local who trained him how to feed wild animals.
"Since 2012, I have been feeding two black bears who were brought from Shikargah Tral when they were of 2 months. I have been feeding more bears and other wild animals with my own hands but they have never harmed me," Kumar said. "I have taken care of these bears like my own children. I have feed them milk, honey, dates when they were of only two months."
Kumar said at present he feeds them around 3 Kg milk every morning and in the evening he feeds them with honey, dates and other things.
"I have learned one thing that if forests will be abundant, ecologically sound and self-sufficient, the movement of wildlife inside the protected areas/forests in search of food would never extend to residential areas," he said.
"However, the alarming rise in human population has put immense pressure on forest wealth, leading gradually to large swathes of the forest being converted into agriculture fields and industries which forces animals to move towards residential areas in search of food," he said, adding that such animals also come as easy prey for poachers or become roadkill.
Kumar requested people not to harm wild animals and one won't find any incident of man-animal conflict anywhere—(KNO)