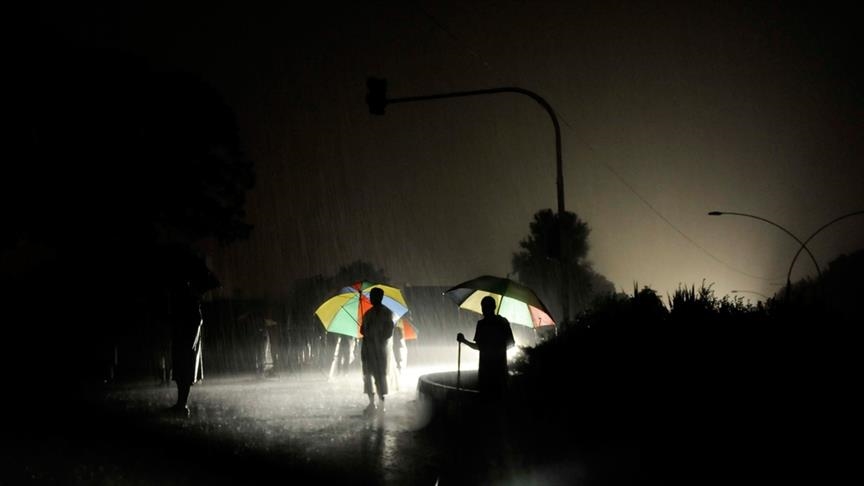 KARACHI: Almost all cities and towns across Pakistan plunged into darkness late Saturday night following a major technical fault that developed at the Guddu power plant at around 11:41pm.
The fault affected the entire distribution system owing to a sudden drop in frequency from 50 to 0, a spokesperson for the power division said.
Addressing a press conference on Sunday, Federal Minister for Power Omar Ayub Khan along with Federal Information Minister Shibli Faraz said the exact reason for the fault had still not been ascertained owing to the fog surrounding the Guddu power plant.
However, he said efforts were underway to ascertain the cause.
The minister informed that the power plant's safety systems started shutting off automatically soon after it developed a fault.
"There are three 5 KV circuits at the Guddu power plant," Khan informed.
According to the energy minister, Prime Minister Imran Khan had been informed of the entire situation, and that he had directed for the electricity supply to be restored at the earliest.
In a bid to keep people updated, Khan posted updates from his Twitter account throughout the night.
As per his last tweet, 132 KV grids around Lahore had been energised. (Express tribune)