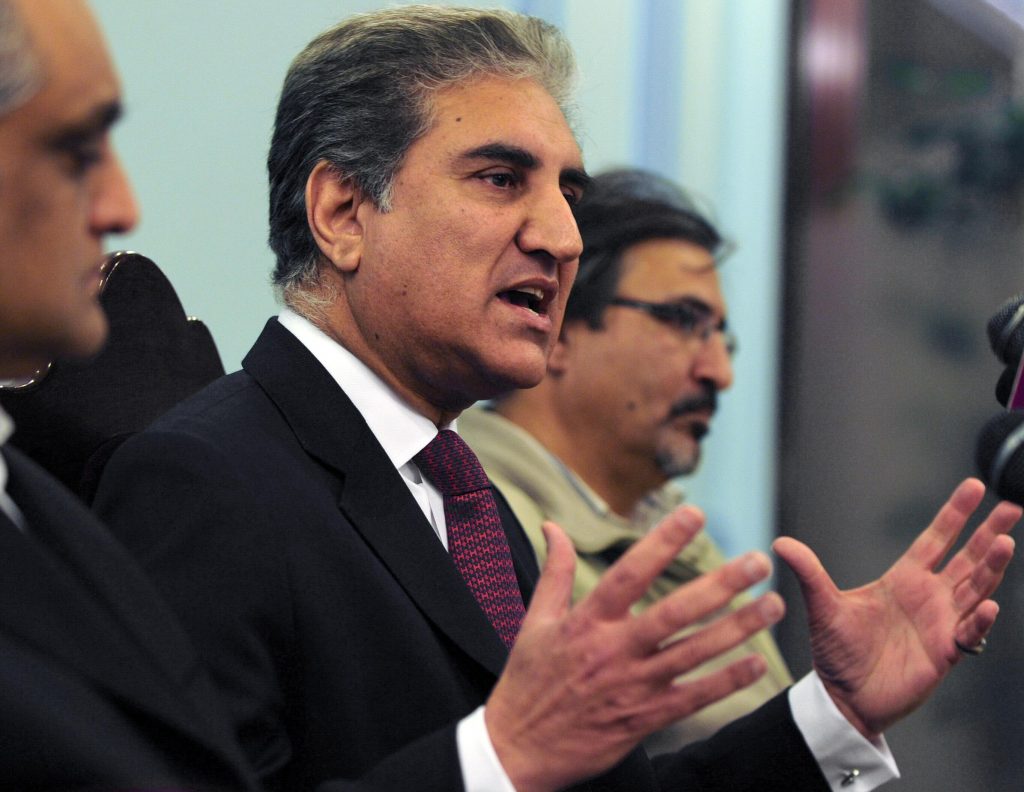 Islamabad, January 05: Pakistan Foreign minister Shah Mehmood Qureshi expressed hope on Tuesday that US President-elect Joe Biden will raise his voice against the human rights violation in Indian Administered Kashmir when he comes into power, Express Tribune reported.
"Joe Biden is well-aware of the region and can help resolve the Kashmir issue," he said while addressing the Senate.
The foreign minister further stated that despite differences between the political parties, Pakistan was unanimous in its call for the rights of Kashmiris.
"We want to send a message to the world that Pakistan will not let the Kashmiris being oppressed," he said adding that despite India's use of force Kashmiris continue to raise their voices.
He further stated that India has forcibly made this region the most militarized zone in the world but despite their suffering, "the Kashmiris remain steadfast against the Indian armed forces".
"In 72 years, the Kashmiris have never been as angry with the Indian government as they are now," he maintained.
He apprised the upper house that Pakistan has raised the issue of Kashmiri human rights activist and political leader Asiya Andrabi's husband's arrest with the United Nations.
Taking a jibe at the opposition, the foreign minister stated that the previous governments did not pursue the Kashmir issue like they should have.
Qureshi questioned why the previous governments did not raise the issue of Kashmir.
"Have the Pakistan Peoples Party (PPP) and Pakistan Muslim League-Nawaz (PML-N) not had the chance to rule the country in 72 years?" he asked.
Referring to JUI-F chief Maulana Fazlur Rehman, the foreign minister said no other parliamentarian has been given the opportunity to advocate for Kashmir as long as Maulana has.
"Maybe Maulana Fazlur Rehman was unable to pay heed to the issue as he should have," Qureshi added.
The foreign minister said that the opposition could use his offices to raise their voice for Kashmiris.
Leader of the Opposition in the Senate of Pakistan Raja Zafar-ul-Haq said that according to the [UN] resolutions and the Constitution, the people of Kashmir have the right to decide whether they want to be with Pakistan or India
"The world knows who raised the issue of Kashmir," the Pakistan Muslim League- Nawaz (PML-N) leader said. "It not yet time to give credit to anyone for raising the issue," the Senator observed.
He added that the responsibility to highlight Kashmir's issue did not just fall on the foreign minister, but the entire cabinet.
"The role of Pakistan in the whole world is in front of everyone," Haq said. "We salute the courage of Kashmiris who stood up against oppression and barbarism [of India]."
He added that other countries have liberated themselves through their sacrifices.
"Pakistan should play its role more effectively," he said. Haq asserted that Pakistan should send a message of solidarity regarding the besieged valley.
"There was a time when speaking in favour of Kashmiris was not tolerated by anyone," he said. "Instead of hurting anyone on this issue, we should unite."
He further said that relations between Saudi Arabia and Qatar were strained unnecessarily. Unfortunately the Organisation of Islamic Cooperation (OIC) did not play the role it was supposed to play," he added. (Express tribune)