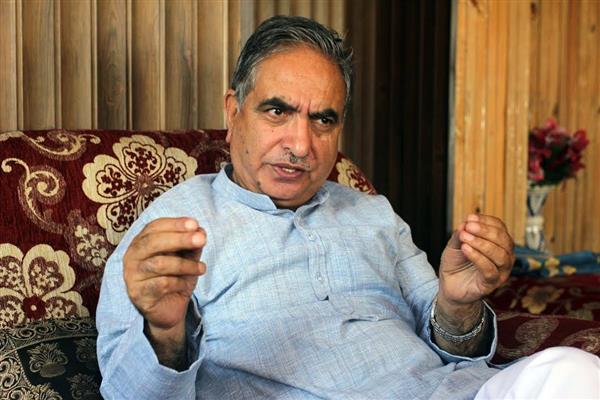 Srinagar, Dec 26: Reacting to the Omar Abdullahs allegations that Apni party is forcing independent candidates to join it, Vice President Apni Party Ghulam Hassan Mir said those allegations are baseless and DDC election winners are not PAGD property.
"Those who have won are not his property. He is trying to sway them away .we also hold power and won't let that happen," he said.
Mir said they condemn If someone has been detained mistakenly but cannot do anything where they are being detained for their acts.
"If someone has been detained mistakenly, we condemn that. Yesterday someone informed me about detention of a sumbal man. He has given speeches to create division in society. Police has swung into action, what can we do.
Why are they saying they are being victimized."
Reacting to a question, Mir said, " we will do development. When Article 370 was abrogated, we raised the issue of securing jobs for youth of J&K. We gave them protection. We will continue to represent aspirations of people and they will just wail and weep over Article 370. We will provide relief to the people. He said in response to a question about attack on media in J&K, "Media should be free and responsible." (KNS).