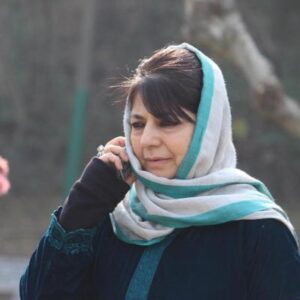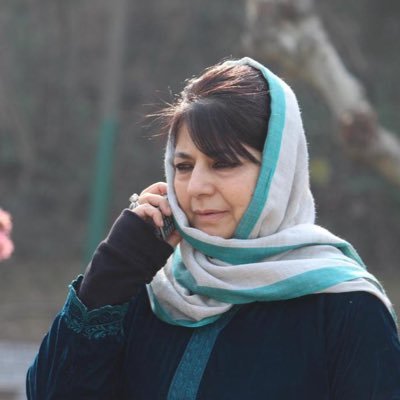 Two months after her release, former Chief Minister of Jammu and Kashmir Mehbooba Mufti Sunday visited several areas of central Kashmir's Budgam district.
Mehbooba Mufti first paid obeisance at Sheikh Ul Alam shrine in Charar-e-Sharief area of Budgam.
Pertinently, it was her first visit after her release on October 13. She was arrested on 5 August last year when article 370 and 35-A were abrogated.
As per reports Mehbooba Mufti after paying obeisance at Charar-e-Sharief met some of her workers and enquired about their well being.
Later on Mehbooba drove to Kanidajan Charar-e-Sharief to address a gathering of of those who has been asked to evict the forest land.
While talking to media persons Mehbooba said; "Since our domicile law was scrapped, the government is bringing people from across the country, however, people from here (J&K) are being evicted."
"They have never opted for violence. They are pushed to the wall and are being forced to take harsh steps," she said while referring to people who have asked to vacate the forest land.
She appealed to the Lt. Governor not to "harass" the forest dwellers as it might have some "serious consequences".
She further said that, the ruling government is busy in harassing the people of Jammu and Kashmir and has failed to address the real issue for the last 70 years.
She was accompanied by party general secretary, Ghulam Nabi Lone Hanjura and other senior leaders—(KNO)