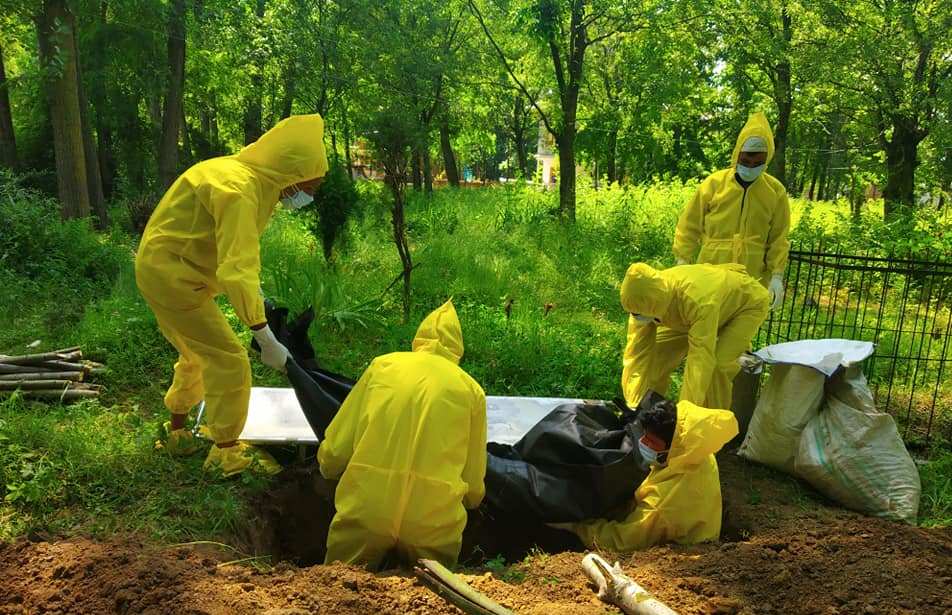 Jammu, Dec 19: Jammu and Kashmir on Saturday recorded four deaths due to Novel Coronavirus, taking the toll of deaths due to the virus to 1,837 in The Union Territory.
The government has informed that 301 new positive cases of novel Corona virus (COVID-19), 165 from Jammu division and 136 from Kashmir division, have been reported today, thus taking the total number of positive cases in Jammu and Kashmir to 118006.
"04 COVID-19 deaths have been reported; 03 from Jammu division and 01 from Kashmir Division," the government said in an official statement issued .
Moreover, 465 more COVID-19 patients have recovered and discharged from various hospitals including 184 from Jammu Division and 281 from Kashmir Division.
According to the daily Media Bulletin on novel Corona virus (Covid-19), out of 118006 positive cases, 4076 are Active Positive, 112093 have recovered and 1837 have died; 672 in Jammu division and 1165 in Kashmir division.
The Bulletin further said that out of 3503197 test results available, 3385191 samples have been tested as negative till December19, 2020.
Till date 844083 persons have been enlisted for observation which included 20051 persons in home quarantine including facilities operated by government, 4076 in isolation and 27394 in home surveillance. Besides, 790725 persons have completed their surveillance period.