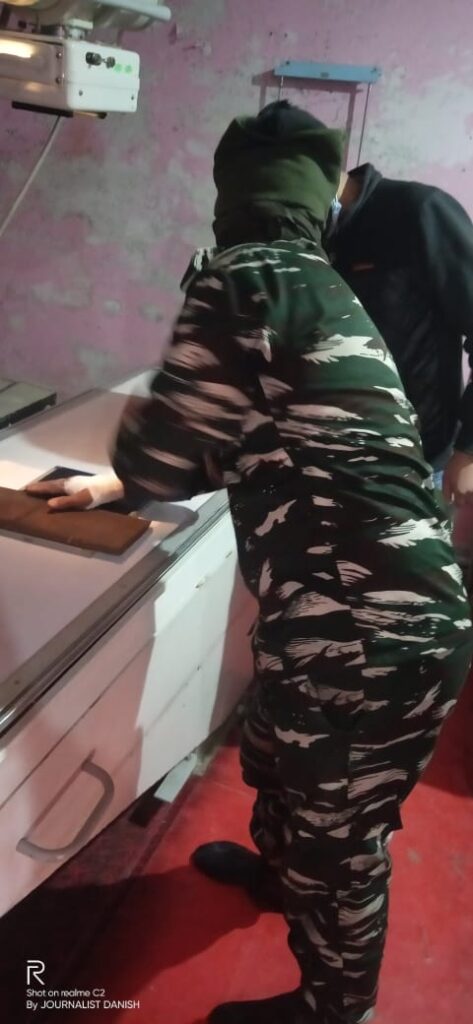 Srinagar, December 17: A Central Reserve Police (CRPF) personal was injured after militants lobbed Grenade on secruty forces in Bhijbhera near district hospital in South Kashmir's Anantnag district on Thrusday.
Official sources told GNS that militants lobbed Grenade on joint forces, in which 01 CRPF personal received splinter injuries.
He has been identified as Patil Padmamakar of 40BN CRPF was shifted to nearby hospital for treatment.
Meanwhile whole area has been cordoned off to nab the attackers.(GNS)