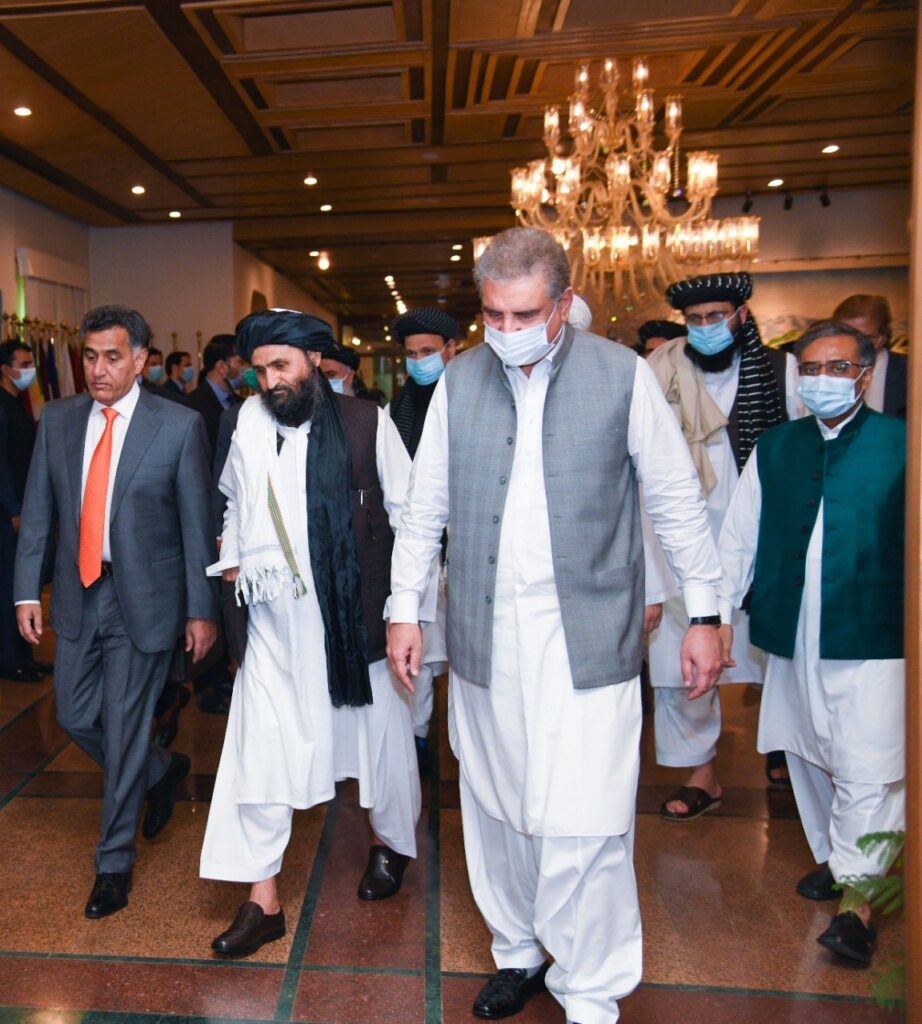 ISLAMABAD: Mullah Baradar Akhund, head of the Taliban's political office in Qatar along with an eight-member delegation arrived in Pakistan on Wednesday for a three-day visit.
Delegation of the Taliban Political Commission arrived at New Islamabad International Airport (IIA) this morning from Doha on flight QR-632.
The delegation was received by senior Pakistani officials and escorted under tight security.
During their visit, the Afghan delegation will meet Prime Minister Imran Khan and hold talks with Foreign Minister Shah Mahmood Qureshi, among other senior government officials, pertaining to Pak-Afghan peace talks.
The delegation will discuss issues of mutual interest, in particular, problems of refugees, relaxation and facilitation of afghan's movement to Pakistan, as well as issues faced by Afghan traders.
This is the third visit of Mullah Baradar to Pakistan and the latest trip comes as Taliban and Afghan government took a 20-day break in their talks taking place in Doha.
After months of negotiations, the two sides recently agreed on the rules of engagements for the next phase of talks on the political future of Afghanistan and the comprehensive ceasefire.
The visit of Taliban delegation comes two days after Zalmay Khalilzad, the US special representative for Afghanistan, visited Islamabad and met Army Chief General Qamar Javed Bajwa.
He expressed concern over the break in talks, saying the current situation warranted urgent steps to reach a peace deal.
He hoped that the intra-Afghan talks would resume on January 5.
It is believed that Khalilzad sought Pakistan's help in making sure that there is no delay in the intra-Afghan talks.
The push for seeking a peace deal continues despite President Trump lost the elections. The incoming President Joe Biden may continue with the peace efforts but seek more concessions from the Taliban particularly on the ceasefire. (Express Tribune)