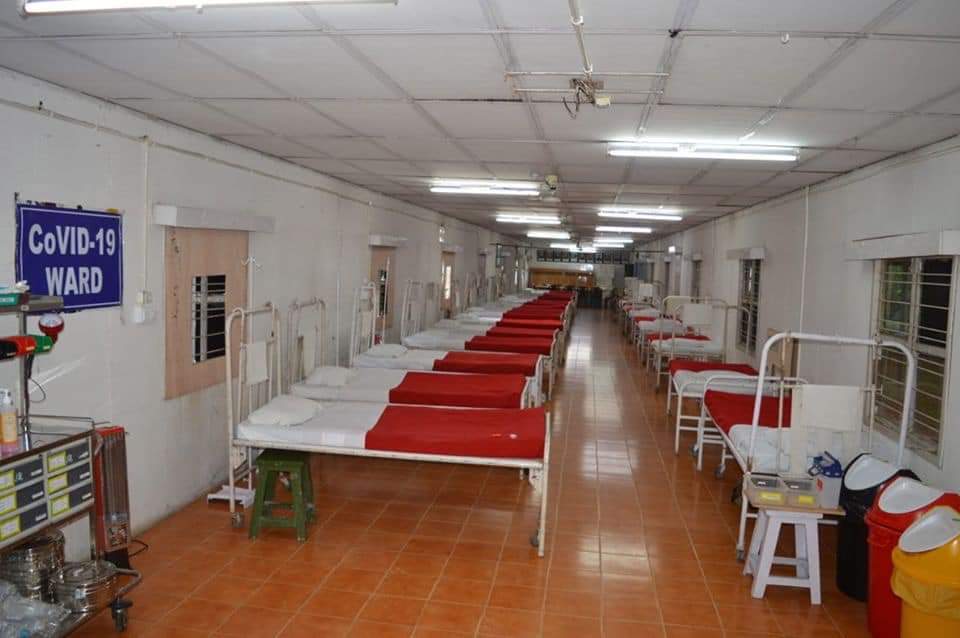 Srinagar, Dec 15: Jammu and Kashmir reported ten more covid-19 related deaths in the last 24 hours, taking the fatality count to 1812, officials said on Tuesday.
Among the victims, the officials said that six belonged to Jammu and four to Kashmir Valley.
The victims from the Valley include an 80-year-old man from Munad Gufan in Kulgam district and three from Srinagar—a 57-year-old man from Shalteng, a 60-year-old man from Khaniyar and a 75-year-old woman from Babdem Khaniyar.
Among those who succumbed to the virus in Jammu region include one from the J&K's winter capital—a 89-year-old from Talab Tillo and one from Udhampur besides two each from Doda and Kathua districts respectively, they said.
With these deaths, the total fatality count in J&K reached 1812—1156 in the Valley and 656 in the Jammu region.
Srinagar district with 436 deaths tops the list followed by Jammu (333), Baramulla (169), Budgam (105), Pulwama (88), Kupwara (88), Anantnag (82), Doda (60), Bandipora (57), Udhampur (54), Kulgam (53), Rajouri (53), Kathua (47), Ganderbal (41), Shopian (37), Samba (34), Poonch (22), Ramban (21), Kishtwar(21), and Reasi (11).
Five travelers were among 346 fresh covid-19 cases reported in the Jammu and Kashmir in the last 24 hours, taking the number of people infected with the virus to 116600, officials said.
Of these case, 146 were confirmed from Kashmir and 200 from Jammu division, the officials told GNS.
Among the cases, they said that Srinagar reported 75 cases, Baramulla 8, Budgam 16, Kupwara 15, Pulwama 12, Anantnag 4, Bandipora 7, Ganderbal 6, Kulgam 2, Shopian 1, Jammu 117, Udhampur 12,
Rajouri 22, Doda 7, Kathua 15, Kishtwar 11, Samba 9, Poonch 2, Ramban 2 and Reasi 3.