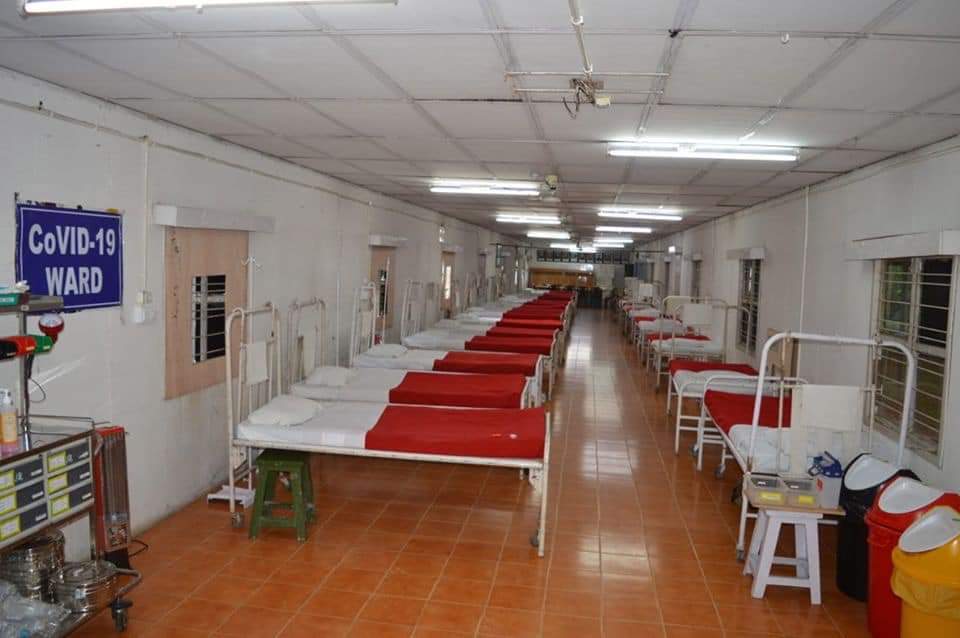 Srinagar, December 09:  Eight travelers were among 369 new novel coronavirus cases reported in Jammu and Kashmir in last 24 hours, officials said on Wednesday while as six more people succumbed to the disease cause by the deadly virus 
190 of these cases were from Jammu Division while 179 were from Kashmir Valley and it took the total number of people infected with the virus to 114407 in J&K, the officials said.
Giving district-wise details, they said, Srinagar reported 86 cases, Baramulla 19, Budgam 19, Kupwara 12, Pulwama 13, Anantnag 8, Bandipora 4, Ganderbal 10, Kulgam 4, Shopian 4, Jammu 89, Udhampur 27, Rajouri 12, Doda 12, Kathua 24, Kishtwar 5, Samba 8, Poonch 1, Ramban 7 and Reasi 5.
Moreover, they said, 342 more COVID-19 patients recovered and were discharged from various hospitals— 156 from Jammu Division and 186 from the Valley.
Jammu and Kashmir reported six more deaths due to covid-19 in last 24 hours, taking the fatality count to 1767.
Official sources said that three deaths each were reported in Kashmir Valley and Jammu division.
The deaths from Valley include a 70-year-old woman from Macchil Kupwara, a 60-year-old man from Chiti Bandi Bandipora and a 61-year-old woman from Safa kadal Srinagar.
Regarding Jammu region, they said, one death each was reported from Kathua, Samba and Reasi.
With these deaths, the total fatality count in the Valley has reached 1136 and 631 in the Jammu region.
Srinagar district with 428 deaths tops the list followed by Jammu (318), Baramulla (165), Budgam (104), Pulwama (86), Kupwara (87), Anantnag (81), Doda (58), Bandipora (56), Kulgam (52), Udhampur (52), Rajouri (50), Kathua (44), Ganderbal (40), Shopian (37), Samba (34), Poonch (22), Ramban (21), Kishtwar(20), and Reasi (11).