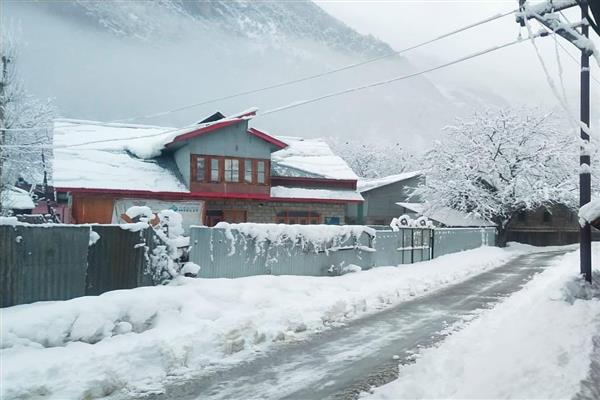 Bandipora December 08: Widespread rain fall in the plains while snowfall in the upper reaches was witnessed in Kashmir.
The snowfall started Monday evening as predicted by the weatherman and it has carpeted the Gurez valley. The light snowfall was witnessed in other hilly areas of this north Kashmir district too as the weather remains inclement in the plains.
The Gurez valley plains have received at least 6inches of snowfall, officials said.
The Razdan Top, located at an elevation of near 12000ft, has received at least 12 inches of snow, Bagtore 18 inches officials said.