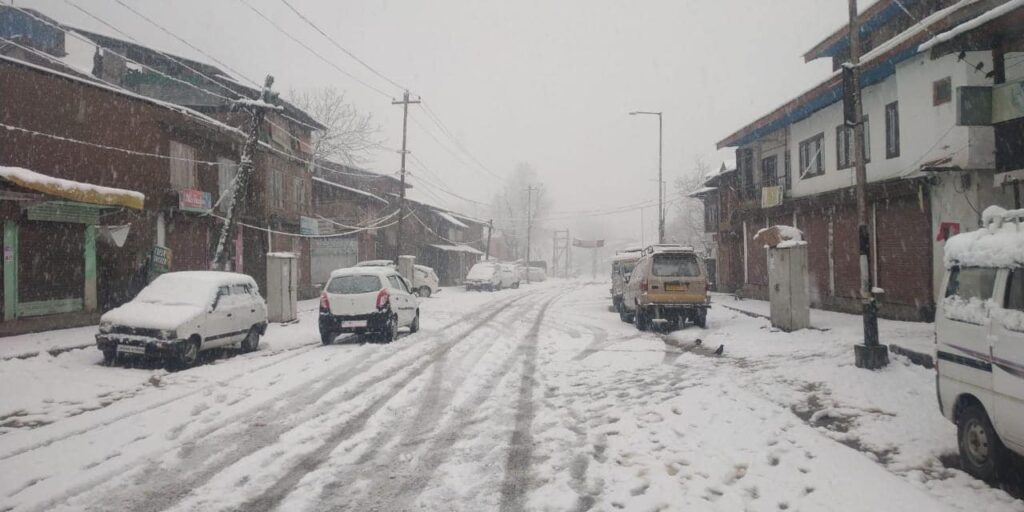 Srinagar, Nov 30: As the night temperature settled at minus 1.6 degree Celsius in Srinagar today, the weatherman on Monday predicted 'very harsh winter' this year in the Valley, stating that as per the forecast, they are expecting below normal temperature this winter.
The weatherman has also predicted fresh wet spell here in the Valley from December 04, saying that the higher reaches would receive light to moderate snowfall from Friday.
, Director Meteorological department (MeT), Sonum Lotus said that the department has predicted colder winter this year in Jammu and Kashmir, saying that there is possibility that the temperature would settle below normal this season.
He added that the temperature as compared to previous years would go down by two-three notches.
Meanwhile, Deputy Director MeT, Mukhtar Ahmad said that there is possibility of snowfall and rainfall from December 04, adding that the snowfall would occur at most of the places from December 04-05 and on December 06, there is possibility of improvement in the weather conditions but would remain cloudy.
He said that from December 07-08, there is again possibility of light to moderate snowfall and rains in the Valley.
Ahmad also stated that the night temperature in Srinagar was recorded minus 1.6 degree Celsius, adding that it would go further down and would settle probably around minus 2.5 degree Celsius in the coming days.
Pertinently, the Valley witnessed three-day wet spell from last Monday till Wednesday evening following which there was improvement in the weather conditions, but the minimum temperature witnessed dip from Thursday onwards.
Most of the vital roads including Srinagar-Jammu highway, Srinagar-Leh highway and Mughal road remained closed after the fresh snowfall last week.