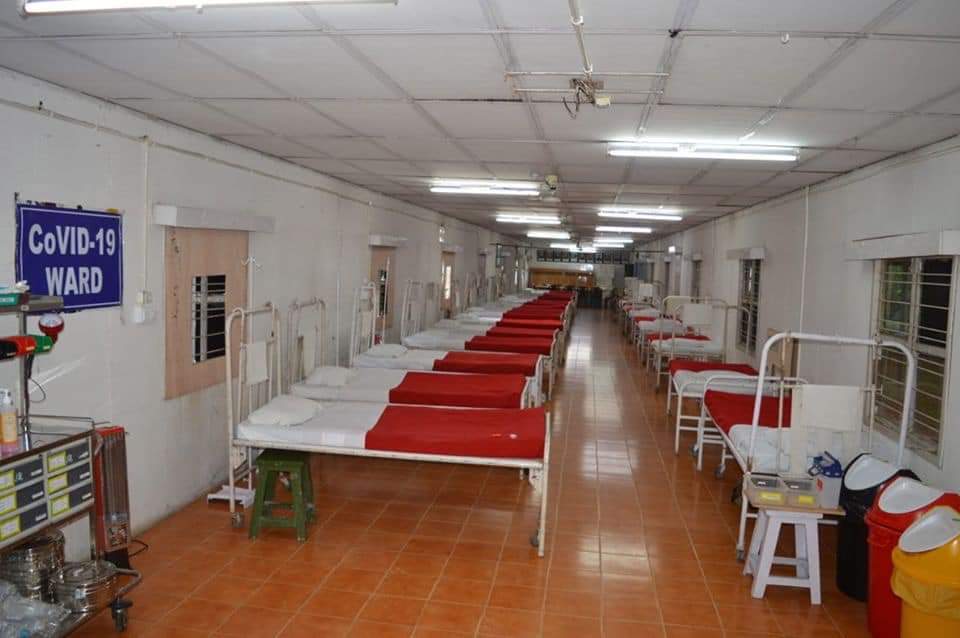 Srinagar, Nov 30: Twenty-five travelers besides 19 soldiers and two minors were among 370 new covid-19 cases reported in Jammu and Kashmir in last 24 hours, taking the total tally to 110224.
Besides, nine more people to have succumbed to the deadly disease.
Official sources on Monday that 181 of these cases were reported from Jammu Division and 189 from Kashmir Valley.
Giving district wise details, they said Srinagar reported 84, Baramulla 18, Budgam 19, Pulwama 22, Kupwara 6, Anantnag 7, Bandipora 8, Ganderbal 23, Kulgam 2, Shopian 0, Jammu 81, Rajouri 17,
Udhampur 26, Doda 5, Kathua 15, Poonch 1, Samba 15, Kishtwar 16, Ramban 5 and Reasi 0.
A number of these cases including 13 from BB Cantt Srinagar, six security personnel and two minors were confirmed at SKIMS and CD hospitals diagnostic labouratories.
Jammu and Kashmir reported nine more covid-19 related deaths in last 24 hours, taking the number of those succumbing to the virus to 1694.
Among those who succumbed to the virus include six persons from Jammu and three from Kashmir Valley, the officials told GNS on Monday.
Two among the deaths from Jammu region were reported from the winter capital of J&K, taking its count to 300 while Kishtwar reported two fatalities besides one each from Kathua and Samba.
The victims from Valley include one each from Budgam (a 70-year-old man from Khanda Chattergam), Bandipora (a 65-year-old man from Arampora)and Kulgam( a 58-year-old man from Checkiwangund Qazigund), they said.
With these deaths, the total fatality count in the Valley has reached 1104 and 590 in the Jammu region.
Srinagar district with 416 deaths tops the list followed by Jammu (300), Baramulla (163), Budgam (101), Pulwama (86), Kupwara (83), Anantnag (78), Doda (56), Bandipora (51), Kulgam (51), Rajouri (49), Udhampur (49), Ganderbal (38), Shopian (37), Kathua (37), Samba (30), Poonch (22), Ramban (18), Kishtwar(18), and Reasi (9).