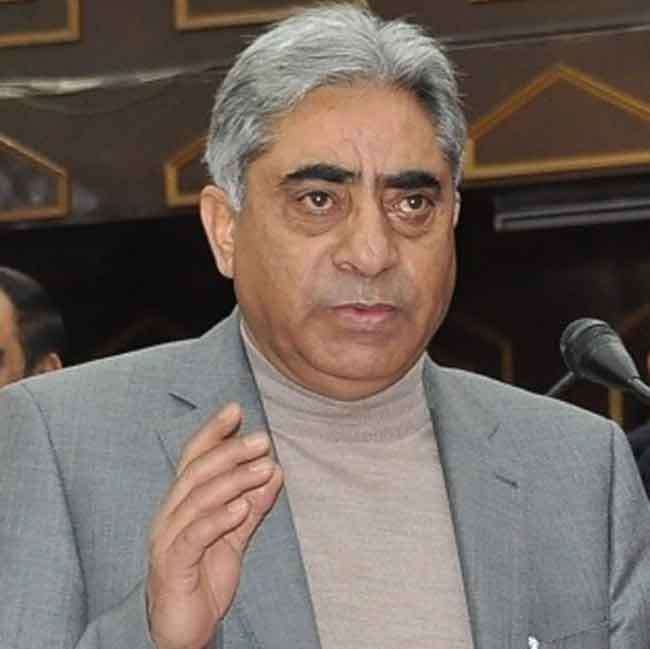 Srinagar, Nov 26: Peoples Democratic Party (PDP), which is a signatory to People's Alliance of Gupkar Declaration (PAGD) Thursday said that differences within the alliance may grow deeper, incase its head, Dr Farooq Abdullah does not 'review' decisions taken on 'seat sharing'.
Addressing a press conference at PDP head office, party General Secretary, Ghulam Nabi Lone Hanjura appealed PAGD president Dr Farooq Abdullah to review decisions on seat-sharing before the differences between different parties within the amalgam grow deeper.
He said National Conference (NC) has fielded its official candidates in certain areas where PDP candidates contests on PAGD ticket.
He said any party including NC, PDP, PC or ANC should immediately withdraw candidature of their official candidates from those constituencies where PAGD candidates are contesting DDC elections.
Hanjura alleged that NC without any consultation with alliance members allotted some seats of Congress to its own candidates after the party pulled out from the PAGD. The PDP leader said the crises may grow deeper within PAGD in case the issues on seat sharing are left unresolved.
"There were already issues on seat sharing in the amalgam and I was crestfallen the moment I saw NC has fielded its candidates on 13 out of fourteen seats in Budgam constituency. This is not good for the alliance. I appeal to the alliance head to review decisions on seat sharing before the differences grow deeper," Hanjura added.
He said that he has always been sincere to PAGD and is ready to offer any sacrifice for the common cause for which the alliance was formed. He said that he walked out from the PAGD meeting when 4 seats in Beerwah, 2 each in Budgam and Chadoora and 1 seat in BK Pora was allotted to NC.
He said despite strong objection by PDP NC took two seats in Surasyar block while Pakhapora was allotted to PC "I strongly objected and walked out of the meeting. I told them there should be two seats each for the two parties"
Hanjura also said there was no seat for PDP while NC took Chadoora seat and BK Pora was allotted to JKPM. He said as far as PDP's stand is concerned DDC and Panchayat elections mean nothing to the party—(KNO)