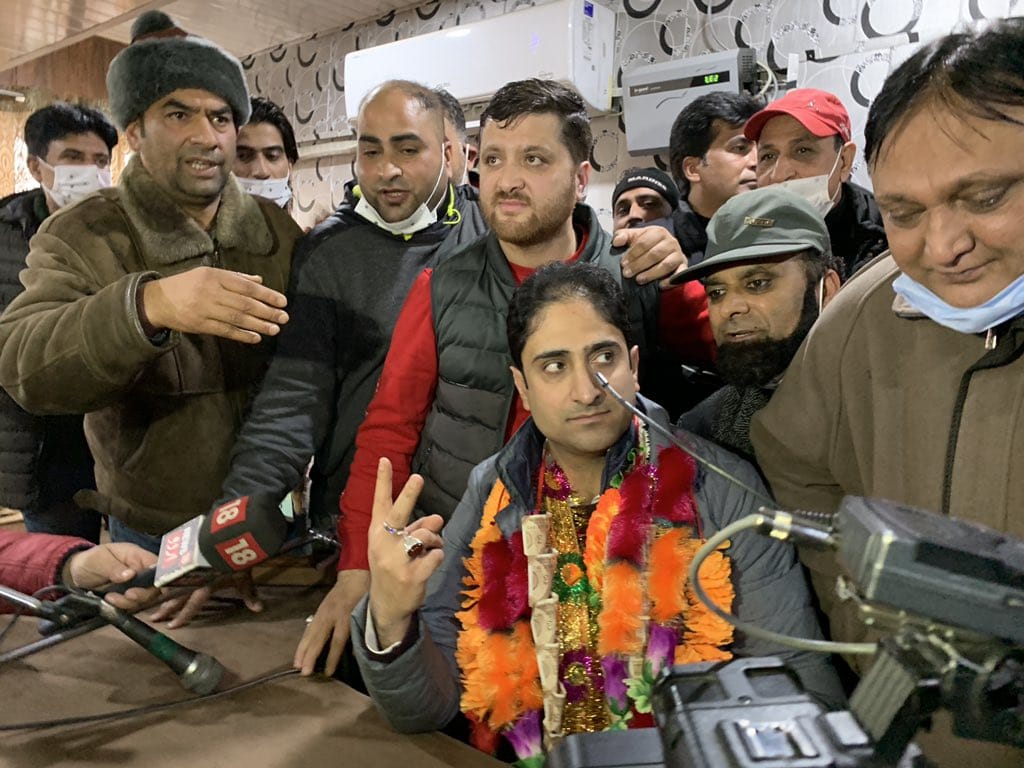 Srinagar, Nov 25: The former Mayor and ex-Peoples Conference leader, Junaid Azim Matoo was on Wednesday again elected Mayor of Srinagar Municipal Corporation (SMC)
Mattu proved the majority by 44 votes while as his opponent ex- deputy Mayor Sheikh Imran just bagged 7 votes in the voting held at the SMC Corporator Hall today here.
26 corporators stayed out of the process.
On July 15, the government had defered elections by more than one month following the amendment rules.
In June former Mayor Junaid Azim Mattu failed to prove a majority in a no-confidence motion filed against him.
However, amid Covid-19 pandemic, the elections were deferred to three months by the authorities.
Later following the rise in Covid19 cases in Srinagar, in September, Mayor elections were further deferred by three months.