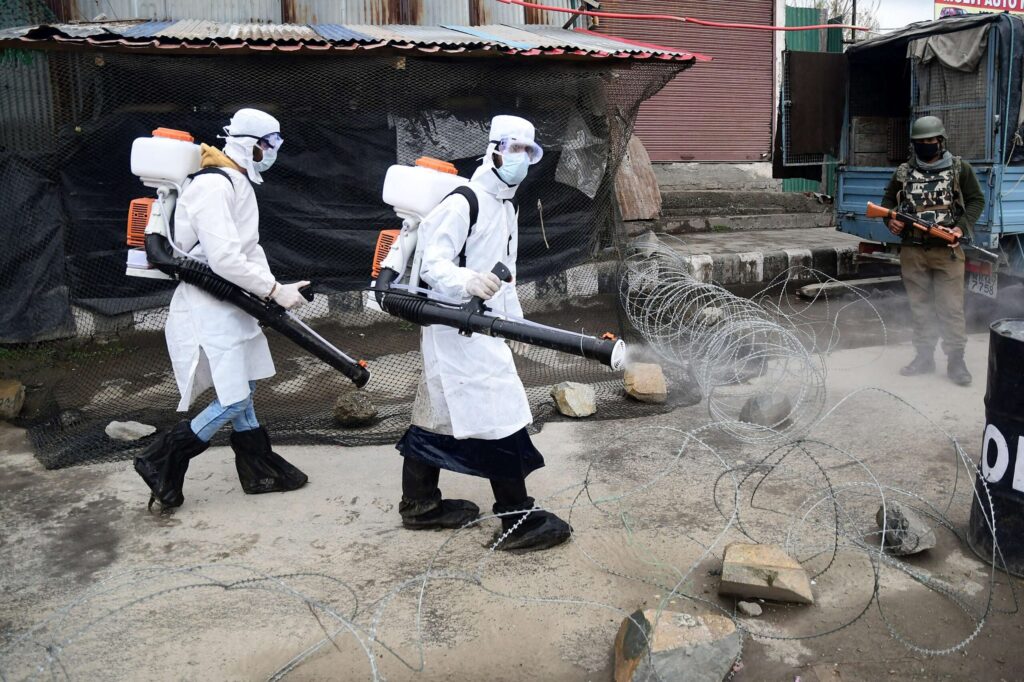 Srinagar, Nov 25: Thirty-three travelers were among 489 fresh covid-19 cases reported in Jammu and Kashmir in last 24 hours, taking the total count to 107819.
Besides, 12 more people died due to the deadly disease.
Of the new COVID infection cases, 264 were from Jammu Division and 225 from Kashmir Division.
Giving district-wise details, they said, Srinagar reported 85, Baramulla 39, Budgam 33, Pulwama 5, Kupwara 24, Anantnag 5, Bandipora 17, Ganderbal 12, Kulgam 0, Shopian 5, Jammu 126, Rajouri 5, Udhampur 46, Doda 27, Kathua 10, Poonch 3, Samba 12, Kishtwar 22, Ramban 5 and Reasi 8.
Moreover, they said 570 more COVID-19 patients have recovered and discharged from various hospitals— 186 from Jammu Division and 384 from Kashmir Valley.
Jammu and Kashmir reported 12 more covid-19 related deaths in the last 24 hours, taking the fatality count to 1663, officials said on Wednesday.
They said that those who succumbed to the virus include six each from Jammu and Kashmir regions.
The victims from Valley includes a 57-year-old woman from Phoruphet Langate in Kupwara district besides five from Srinagar—a 60-year-old woman from Lalbazar, a 60-year-old woman from HMT, a 80-year-old Natipora, a 66-year-old man from Lalbazar, a 60-year-old from Mehjoor Nagar.
Regarding Jammu, they said, three victims were from Udhampur, two from Samba and one from Kathua.
With these deaths, the total fatality count in the Valley has reached 1091and 572 in the Jammu region.
Srinagar district with 413 deaths tops the list followed by Jammu (292), Baramulla (160), Budgam (99), Pulwama (86), Kupwara (82), Anantnag (77), Doda (53), Bandipora (50), Kulgam (50), Rajouri (49), Udhampur (46), Ganderbal (37), Shopian (37), Kathua (36), Samba (29), Poonch (22), Ramban (18), Kishtwar(16), and Reasi (9).