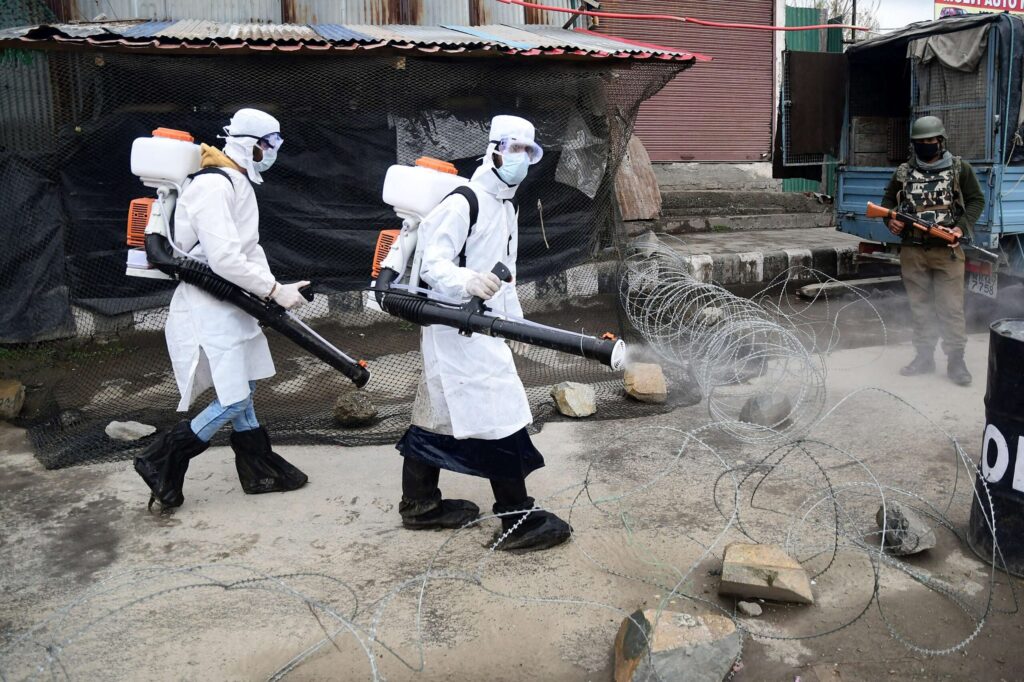 Srinagar, Nov 24 : Sixteen travelers were among 431 fresh covid-19 cases reported in Jammu and Kashmir in last 24 hours, taking the total count to 107330 while as 10 more patients died due to the deadly virus.
Of the fresh cases reported, 253 were from Jammu Division and 178 from Kashmir Division, officials said.
Giving district-wise details, they said, Srinagar reported 84, Baramulla 18, Budgam 16, Pulwama 19, Kupwara 14, Anantnag 2, Bandipora 7, Ganderbal 12, Kulgam 3, Shopian 3, Jammu 122, Rajouri 3, Udhampur 37, Doda 14, Kathua 9, Poonch 11, Samba 17, Kishtwar 16, Ramban 18 and Reasi 6.
Moreover, they said, 495 more COVID-19 patients have recovered and discharged from various hospitals 220 from Jammu Division and 275 from Kashmir Valley. Jammu and Kashmir reported ten more covid-19 related deaths, taking the number of those who as per official data succumbed to the virus so far in J&K to 1651.
Among the victims, the officials told GNS that six were from Kashmir Valley and four from Jammu division.
Those from Valley include a 70-year-old woman from Uri Baramulla, a 64-year-old from Imam Sahib Shopian and a 60-year-old man from Bogund Kulgam besides three from Srinagar—a 69-year-old man from Zaina Kadal, a 60-year-old from Shuhama and a 79-year-old Tengpora.
The victims from Jammu division include one resident each from the winter capital of the J&K, Udhampur, Doda and Samba.
With these deaths, the total fatality count in the Valley has reached 1085 and 566 in the Jammu region.
Srinagar district with 408 deaths tops the list followed by Jammu (292), Baramulla (160), Budgam (99), Pulwama (86), Kupwara (81), Anantnag (77), Doda (53), Bandipora(50), Kulgam (50), Rajouri (49), Udhampur (43), Ganderbal (37), Shopian (37), Kathua (35), Samba (27), Poonch (22), Ramban (18), Kishtwar(16), and Reasi (9). (GNS)