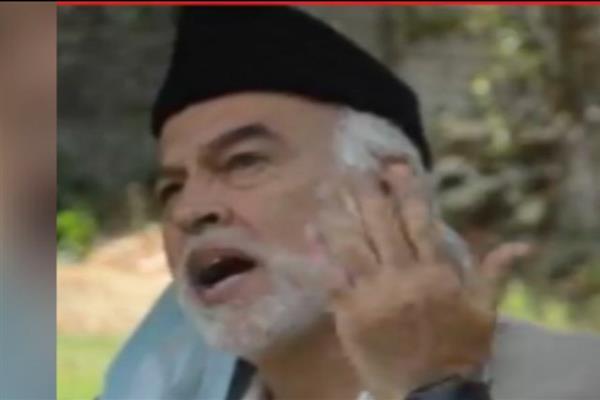 Srinagar, Nov 15: Awami National Conference (ANC) senior vice-president Muzaffar Shah on Sunday claimed that Peoples Alliance for Gupkar Declaration (PAGD) will not succumb before pressure tactics employed by New Delhi and added those leaving party at this juncture are not well-wishers of people of Jammu and Kashmir.
Speaking with newsmen in summer capital Srinagar, ANC leader said that PAGD will not succumb before the pressure tactics employed by New Delhi and claimed the alliance will defeat designs of communal and fascist forces in upcoming DDC polls.
"PAGD will response befittedly to the designs of BJP and its allies. The Alliance will not leave a single seat to communal and fascist forces in forthcoming DDC polls", he claimed.
He said that pressure tactics employed by New Delhi including using of Enforcement Directorate, NIA etc failed to bow PAGD, however such tactics made the Alliance enough strong to challenge BJP's anti-J&K ploys.
"BJP kept us under detention for years, used NIA, Enforcement Directorate to intimidate us, but with the grace of Almighty and the collective resolve of PAGD, they have been failed to stop us from forwarding the mission ahead", Shah claimed.
While appealing people of J&K to come out and defeat the vicious plans of BJP in DDC elections, the ANC leader said the Alliance is utilizing every effort to retreat the BJP from making inroads in J&K and now it is the obligation of people to come out and vote against communal and fascist forces and thus to come in support of stregthening the movement for restoration of Article 370.
When asked about the resignation of Muzzaffar Hussain Beigh from PDP, Shah said it won't effect PAGD's mission, and added "those quit party at this time are not well-wishers of J&K and its people". (KNS)