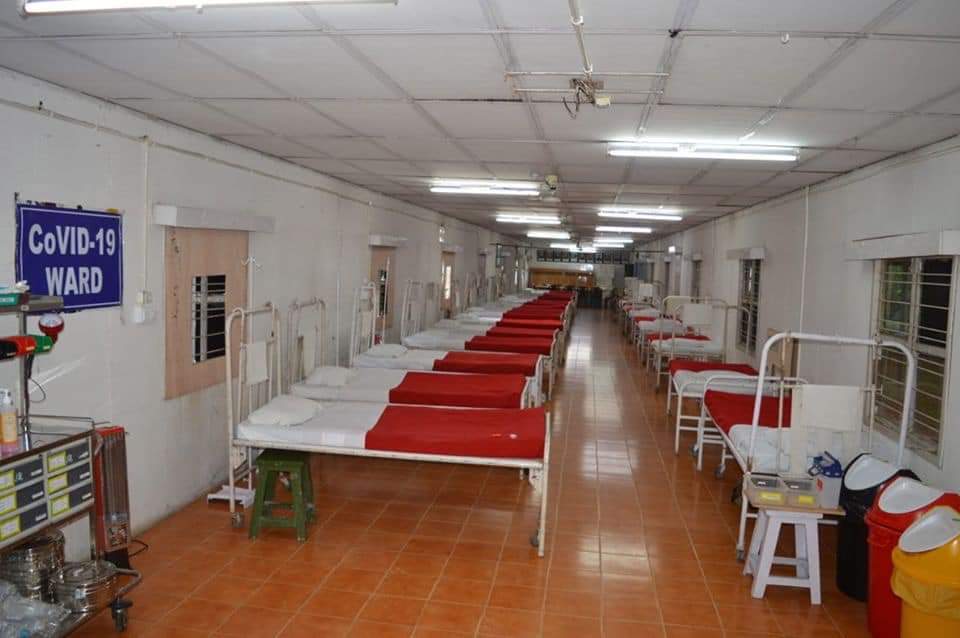 Srinagar, Nov 15: 44 travelers were among 460 new novel coronavirus cases while as 11 deaths were reported in the last 24 hours in Jammu and Kashmir.
Among the cases, 189 were reported from Jammu Division and 271 from Kashmir Valley, officials told GNS on Sunday.
Giving the district wise details, they said that Srinagar reported 120 cases, Baramulla 51, Budgam 29, Pulwama 18, Kupwara 2, Anantnag 14, Bandipora 11, Ganderbal 20, Kulgam 3, Shopian 3, Jammu 94, Rajouri 3, Udhampur 8, Doda 7, Kathua 12, Poonch 6, Samba 11, Kishtwar 23, Ramban 20and Reasi 5.
The new case of Covid 19 have taken the total tally to 102619 in J&K.
J&K reported eleven more deaths due to novel coronavirus in last 24 hours, taking the fatality count to 1591, officials said on Sunday.
Seven among those who succumbed to virus belonged to Kashmir Valley while four others to Jammu region, the officials said.
Regarding the victims from Valley, they said, five were from Srinagar and one each from Budgam and Ganderbal districts.
They said a 61-year-old from Shalimar Srinagar died a fortnight after being admitted to SKIMS Bemina, one of the exclusive facilities for the management of the covid-19 patients in the Valley.
A 70-year-old woman from Bemina Srinagar also died at the same hospital, four days after being admitted there, they said.
A 75-year-old woman from Draigam Budgam died three days after being admitted with bilateral Community Acquired Pneumonia at SMHS hospital on November 12, they said.
A 70-year-old woman from Lal Bazar died two days after admitted to CD Hospital, also among exclusive facilities for the management of covid-19 patients.
Three other persons died at SKIMS Soura hospital and include a 55-year-old woman from Lalbazar who succumbed to the virus twelve days after being admitted to the tertiary care hospital; a 62-year-old man from Khrew Srinagar who was admitted on November 8 and a 50-year-old man from Kachan Ganderbal who died a week after he was admitted. The victims from Jammu belonged to winter capital of the J&K, they added.
Srinagar district with 396 deaths tops the list followed by Jammu (280), Baramulla (157), Budgam (97), Pulwama (84), Kupwara (78), Anantnag (75), Doda (50), Rajouri (48), Kulgam (48), Bandipora(48), Shopian (36), Ganderbal (37), Udhampur (35), Kathua (33), Samba (25), Poonch (22), Ramban (18), Kishtwar(16), and Reasi (8).