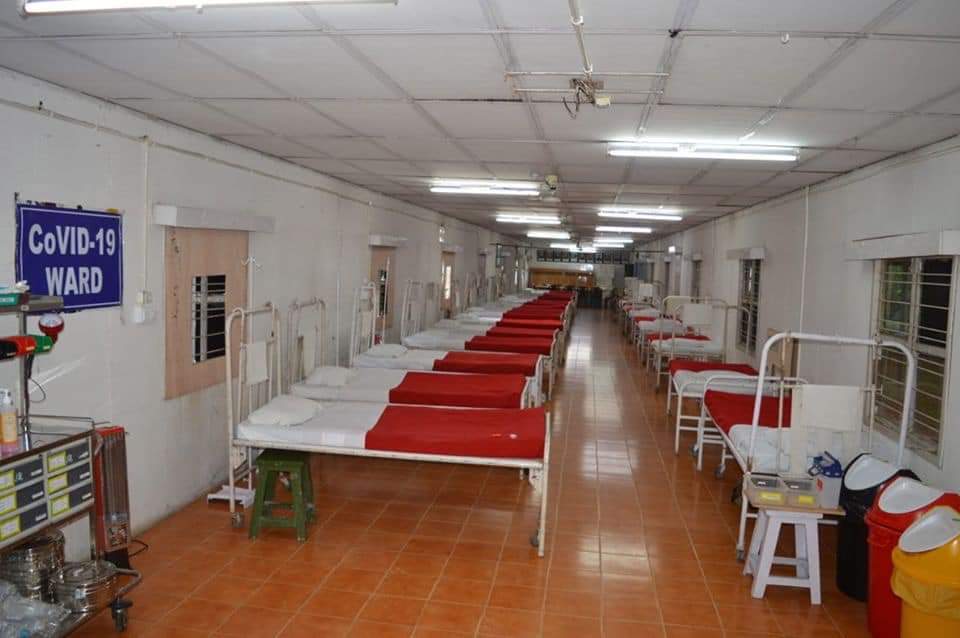 Srinagar, Nov 14: At least 565 new covid-19 cases and six deaths were reported in Jammu and Kashmir in last 24 hours.
The number of infected patients due to virus have swelled to 102159, officials said on Saturday.
Among them, 259 were reported from Jammu division and 306 from Kashmir Valley, the officials told GNS.
Giving the district wise details, they said that Srinagar reported 152 cases, Baramulla 45, Budgam 19, Pulwama 8, Kupwara 29, Anantnag 11, Bandipora 8, Ganderbal 25, Kulgam 3, Shopian 6, Jammu 91, Rajouri 15, Udhampur 41, Doda 26, Kathua 20, Poonch 8, Samba 9, Kishtwar 25, Ramban 14 and Reasi 10.
Moreover, they said, 476 Covid-19 patients have recovered and were discharged from various hospitals0— 183 from Jammu Division and 293 from Kashmir Valley.
A 48-year-old man was among six persons who succumbed to novel coronavirus in Jammu and Kashmir in last 24 hours.
All the victims belonged to Kashmir Valley and none in any ten districts of Jammu division.
Among the victims include two each from Srinagar and Baramulla and one each from Budgam and Kupwara respectively.
The victims include a 48-year-old male from Trajbal Charar-e-Sherief, a 50-year-old man from Rainawari, a 57-year-old woman from Baramulla, a 65-year-old man from Badibera Lolab, a 70-year-old man from Kaitangan Baramulla and a 75-year-old man from Bemina Srinagar.
With fresh deaths, Srinagar's district with 391 deaths tops the list followed by Jammu (276), Baramulla (157), Budgam (96), Pulwama (84), Kupwara (78), Anantnag (75), Rajouri (48), Kulgam (48), Bandipora(48), Doda (50), Shopian (36), Ganderbal (36), Udhampur (35), Kathua (33), Samba (25), Poonch (22), Ramban (18), Kishtwar(16), and Reasi (8).