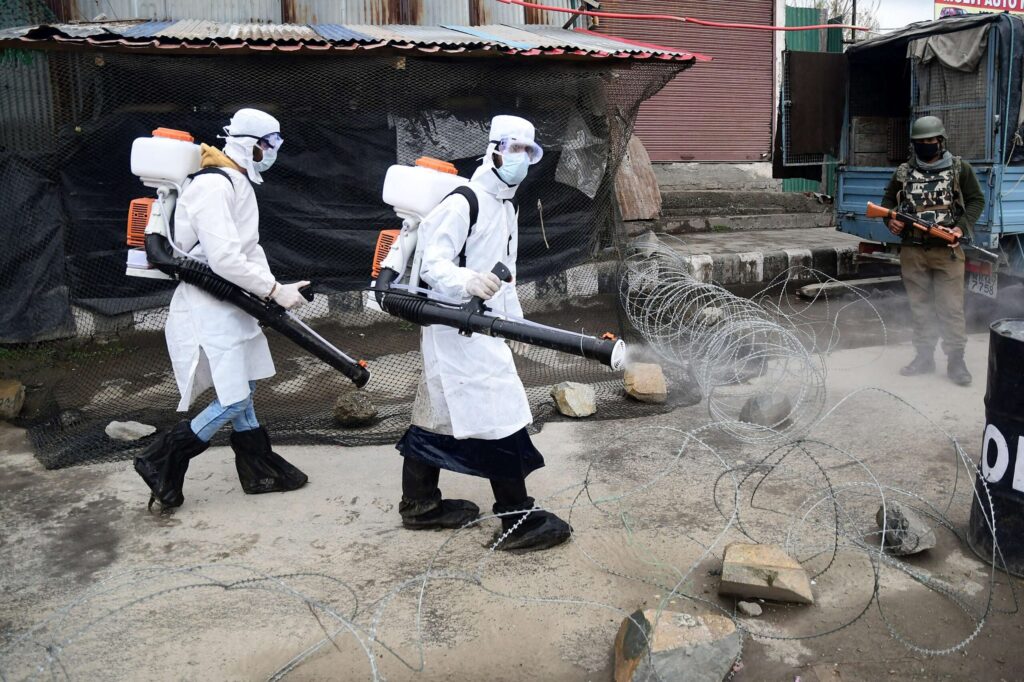 Srinagar, Nov 12: Jammu and Kashmir Thursday recorded 08 Covid-19 related deaths taking the death toll to 1,566 in the Union Territory while 517 positive cases were reported taking the tally of positive cases to 100,968 in J&K.
Of the exact number of 100,351 cases, 60,893 are from Kashmir and 40,075 from Jammu division.
Officials said that among 517 new cases, 391 belong to Kashmir division while as 226 are from Jammu division, adding that the total number of positive cases in Kashmir division have reached to 60,893 including 55,864 recoveries and 1,039 deaths while as total number of positive cases in Jammu division have reached to 40,075 including 37,960 recoveries and 527 deaths.
The officials said that total number of active cases in Jammu and Kashmir are 5,578 including 3,990 from Kashmir division and 1,588 from Jammu division.
With 511 more recoveries, the tally of total recoveries in Jammu and Kashmir has reached to 93,824 which is 92.92 percent of the total cases.
"Cases tested positive in J&K include 153 from Srinagar, 62 from Baramulla, 43 from Budgam, 18 from Pulwama,   22 from Kupwara, 34 from Anantnag,  29 from Bandipora, 22 from Ganderbal, 06 from Kulgam and 02 from Shopian in Kashmir division while as 226 from Jammu division include 93 from Jammu, 09 from Rajouri, 35 from Udhampur, 15 from Doda, 16 from Kuthua, 08 from Poonch, 08 from Samba, 22 from Kishtiwar, 13 from Ramban and 07 from Reasi," officials disclosed.
A 103-year-old woman has become the Jammu and Kashmir's oldest coronavirus victim and was among nine persons to succumb to the pestilence in last 24 hours in J&K, officials said on Thursday.
While six deaths were reported from Kashmir Valley, three others who succumbed to the infection were from Kashmir Valley, the officials said.
The elderly woman belonged to Zazbugh Budgam and died at SKIMS Soura last night, five days after she was admitted to the tertiary care hospital, they said.
Besides her, the other victims from Valley included two residents of Baramulla while one each belonged to Srinagar, Ganderbal and Kupwara districts respectively, they said.
Among others the victims include a 56-year-old man from Machil Kupwara who died at SMHS hospital, a week after he was admitted there.
The victim from Srinagar was an 80-year-old man from Lal Bazar Srinagar and died at Skims Soura , 12 days after he was admitted there.
A 70-year-old man from Boniyar Uri died six days after he was admitted with bilateral community acquired pneumonia while victim from Ganderbal was a 75-year-old woman from Sonamarg Ganderbal who died three days after admitted to the hospital.
Three deaths were reported from Jammu division and include two from the winter capital of the J&K and one from KJishtwar district. With these deaths, the fatality count in J&K has reached 1560.