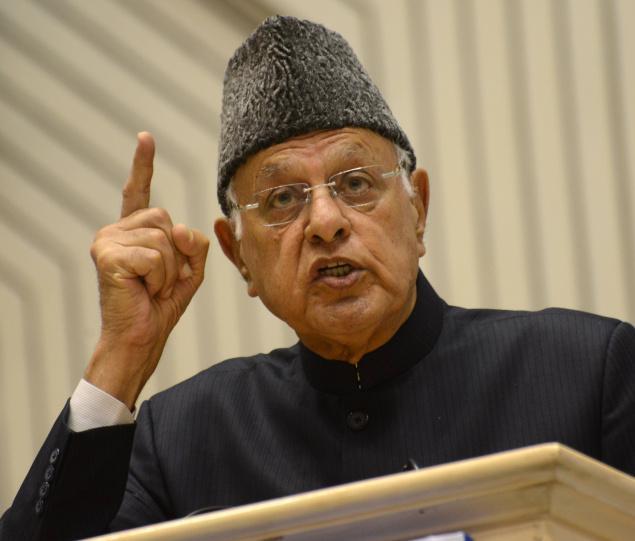 Jammu, November 8: People's Alliance for Gupkar Decleration Dr Farooq Abdullah today clarified that Congress party is fighting elections together with PAGD parties.
" I met Mir (JK Congress Chief) and it was decided that Congress and PAGD affiliate parties will fight DDC elections together," he told reporters during his visit to Raghunath Temple.
Regarding the Bihar election verdict, he said, "There is difference between exit poll and real poll. When the result will come, I will comment on it."
It is important to mention PAGD affiliated parties have decided to fight upcoming DDC elections together.
J&K Congress President Ghulam Ahmed Mir confirmed meeting with Dr Abdullah in Jammu.
" It was a courtesy call regarding his health and well being. He is a respectable leader. The meeting lasted for ten minutes."