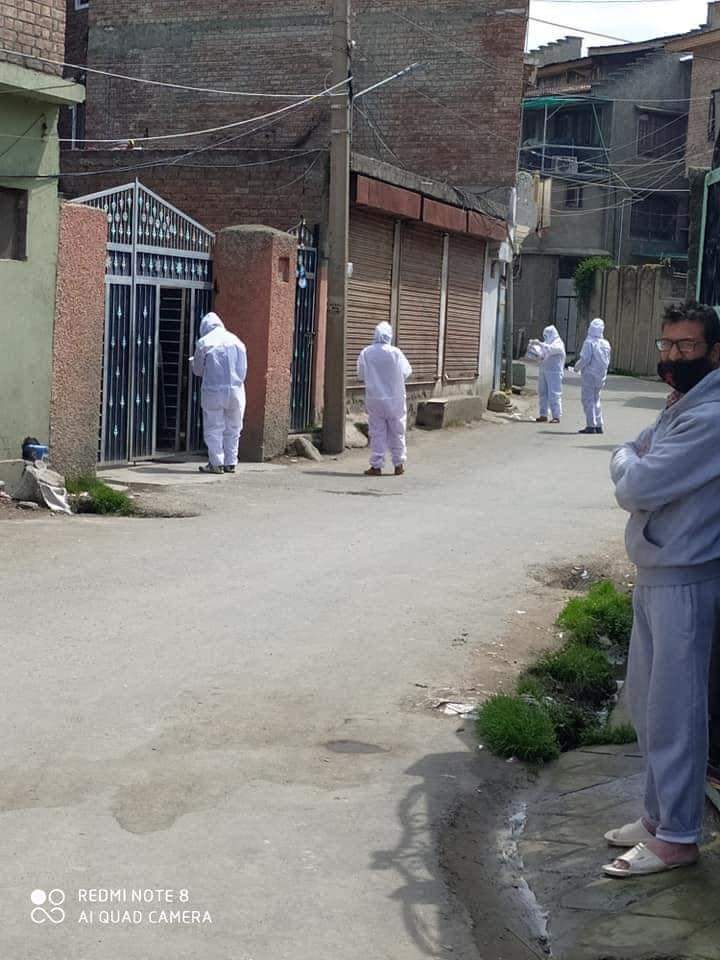 Srinagar, Nov 8: Jammu and Kashmir reported 555 new covid-19 cases in last 24 hours and among them included 15 soldiers, taking the total case count to 98892, officials said on Sunday.
They said Srinagar reported 122 cases, Baramulla 42, Budgam 40, Pulwama 19, Kupwara 13, Anantnag 17, Bandipora 24, Ganderbal 46, Kulgam 12, Shopian 7, Jammu 95, Rajouri 7, Udhampur 20, Doda 16, Kathua 15, Poonch 21, Samba 13, Kishtwar 13, Ramban 7 and Reasi 6.
A number of these cases were confirmed at SKIMS and CD hospital's diagnostic laboratories and includes from nine army men from BB Cantt Srinagar and six BSF soldiers.
Jammu and Kashmir reported five more covid-19 related deaths in last 24 hours, taking the fatality count to 1536.
Those who succumbed to the virus include one each from Srinagar and Kupwara while three others belong to Jammu division, the officials said .
The victim from Srinagar was a 70-year-old man from Habbak Naseembagh Srinagar who died five days after he was admitted to SKIMS Soura. Those who died in Jammu region belonged to J&K's winter capital.
With these deaths, the fatality count has reached 1536 in J&K—1017 in Valley and 519 in the Jammu region.
Srinagar district with 375 deaths tops the list followed by Jammu (269), Baramulla (148), Budgam (94), Pulwama (83), Kupwara (74), Anantnag (76), Rajouri (48), Kulgam (48), Bandipora(47), Doda (48), Shopian (35), Ganderbal (35), Udhampur (32), Kathua (33), Samba (25), Poonch (23), Ramban (18), Kishtwar(15), and Reasi (8).