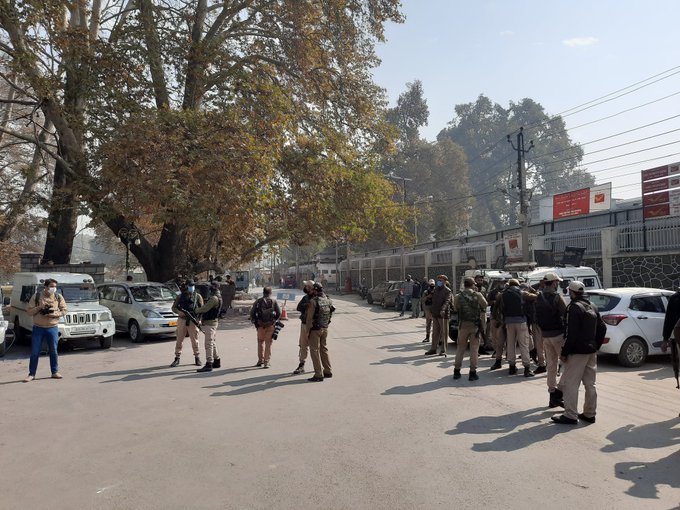 Srinagar, Nov 5: Peoples Democratic Party leaders declined to sign the bond in front of Executive Magistrate on Thursday stating they haven't done anything 'wrong' and 'violated any law'.
At least 19 PDP leaders appeared before Tehsildar South Srinagar who is also Executive Magistrate 1st Class. These leaders were arrested and booked for violating law when they had tried to take out a protesting march against new land laws.
They were detained by Police Station Kothi Bagh in a case vide number 107/151 CrPc. The Executive Magistrate had directed police to release them after they signed a surety bond of Rs 10,000.
Some of these leaders said that they didn't signed any bond today as a mark of protest. "It is a legal battle and we will fight it legally," PDP leader Yasin Bhat said.
Another leader Rouf Bhat said that the case has been listed for next hearing on 24 November.
Some of the leaders who were detained by police for trying to hold a march included Muhammad Khurshid Aalam, Abdul Hameed Kosheen, Waheed-ur-Rehman Parra, Rouf Bhat, Tahir Sayeed, Yasin Bhat, Arif Laigaroo, Mohsin Qayoom Wani, Harbaksh Singh, Suhail Bukhari and others. (KNT)