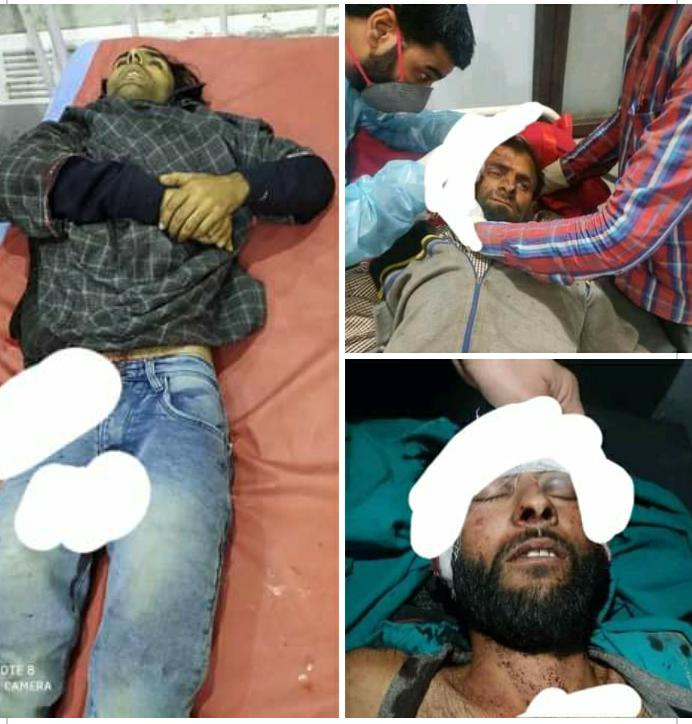 Srinagar, Oct 29: Three Bharatiya Janata Party (BJP) workers were on Thursday evening shot dead by the suspected militants in Y K Pora area of Qazigund in South Kashmir's Kulgam district.
The slain BJP workers were identified as Yuva Morcha General Secretary Kulgam, Fida Hussain Itoo, Umar Hajjam-both residents of Y K Pora Qazigund and Haroron Beigh of Sopat area of Qazigund.
An official said that the militants fired upon three persons in Y K pora following which they were shifted to the Emergency hospital in Qazigund for treatment.
However, they said that the trio succumbed to their injuries.
Talking to news agency KNO, Medical Superintendent of Emergency Hospital Qazigund, Dr Asima Nazeer said that the trio was brought dead to the hospital.
Officials said that the area has been cordoned off to nab the attackers.
Meanwhile, LG Manoj Sinha has strongly condemned the killings of political workers who were shot dead by the militants in Qazigund area of South Kashmir.
LG expressed his anguish; Says perpetrators of violence are enemies of humanity & such cowardly acts can not be justified; Law shall take its course & the guilty shall be dealt with sternly.
LG assured all the possible help from the Govt to bereaved families.He conveyed his heartfelt condolences to bereaved family members & prayed for eternal peace to the departed souls.