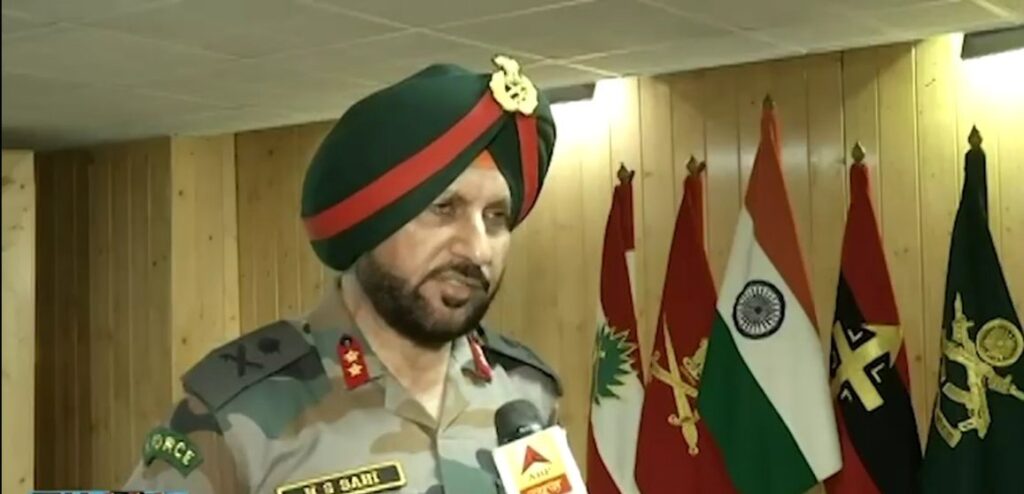 Sopore, Oct 22: The Army today said it has sent its recommendations regarding surrender cum rehabilitation policy for the militants who shun the path of violence and join the mainstream but so far there was no final draft ready.
It said till policy takes the final shape, it would follow the existing one and allow every local militant to surrender and start a new life.
Speaking to media at Sopore in north Kashmir's Baramulla district, General officer Commanding (GoC) of north Kashmir based Kilo Force, Major General Force HS Sahi said the army had advocated any rehabilitation policy for the surrendered youth, the army officer said that the army and police have sent some recommendations to the J&K administration regarding surrender policy but so far there is no final draft. "Till new policy is rolled out, we will follow the existing one," he said.
The GoC Kilo Force said that forces will provide a chance to every local militant to shun militancy and join the path of peace.
Major General H S Sahi claimed that the Army is getting continuous inputs about the presence of 250 to 300 militants at the launch pads who are ready to sneak into this side to foment trouble.
"Our counter-infiltration grid along the LoC is very active and robust. We are maintaining the highest level of vigil and all bids being made by the militants to sneak in, will be foiled," the GoC Victor Force said.
The GoC Victor force while replying to a query said that north Kashmir is heading towards peace since past two months, militants haven't been able to carry out any strike. "Four youths including the two who surrendered today, had gone missing from Sopore area in the past one month. Two of them were arrested in Srinagar 20 days ago and two remaining surrendered today. So all four are back home," he said—(KNO)