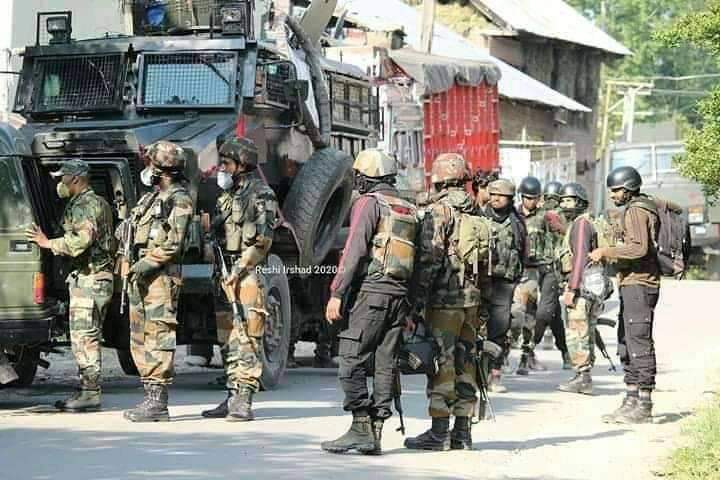 Srinagar, October, 17: Jammu and Kashmir police Saturday said that a militant killed in an encounter at Larnoo area of Anantnag district of South Kashmir has been identified as Lashkar-e-Toiba's IED expert.
Officials said on the basis of a specific information, a cordon was laid by joints teams of security forces at Larnoo area of Anantnag, that include by Police, 19RR and 164Bn CRPF in the  area.
Officials said that during the search operation, as the presence of militant got ascertained he was given the opportunity to surrender. "However, he fired indiscriminately upon the joint search party which was retaliated leading to an encounter," they said, adding "intense exchange of fire remain on for an hour after which the militant was killed. An Ak-47 rifle and three magazines were recovered from the slain militant."
A police spokesman said that in the ensuing encounter, one foreign militant was killed and his body was retrieved from the site of encounter. "He has been identified as Nasir alias Shakeel Saab alias alias Shak Bhai, A Category militant and an IED expert affiliated with LeT outfit," the statement said.
"Incriminating materials including arms & ammunition were recovered from the site of encounter. All the recovered materials have been taken into case records for further investigation and to probe his complicity in other crimes," the statement said. "In this connection a case under relevant sections of law has been registered in Police Station Larnoo and investigation has been initiated," the statement said. "People are requested to cooperate with police till the area is completely sanitized and cleared of all the explosive materials," if any.