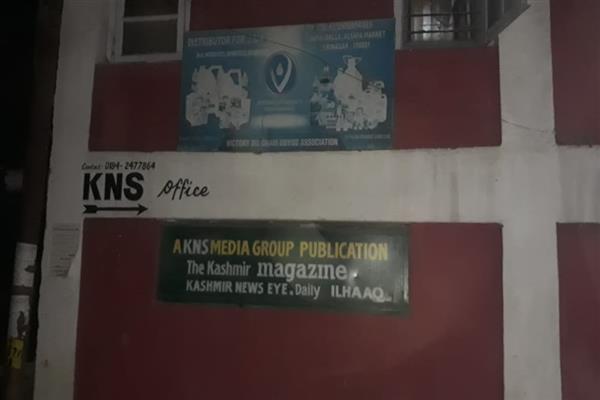 Srinagar, Oct 15: The estate department today without notice or reason locked the office of Kashmir News Service at M-5/6, Govt. quarters Magarmal Bagh Srinagar.
At around 11 AM, officials of Estate Department officials barged into the KNS office and directed the KNS staffers to pack up their belongings hurriedly and locked the office.
When KNS management approached authorities in this connection, they have nothing concrete to say.
"when we asked them for written order of locking up the office. They failed to provide any written document and without naming anyone, they said they have been directed to lock up the office," KNS management said.
KNS management urges the authorities to explain on what grounds the office was locked-up without even serving a notice which goes against the law of the land.
Moreover KNS management clarifies that it has been following all the agreement norms of office space with estate department.
KNS management strongly believes that LG Manoj Sinha will look into the matter and direct action against the officials who have tried to stop the media house from performing its duties.
LG Sinha has clearly in his median media interaction clarified that he is strong votary of press freedom. In that context, we expect him to seek a report from concerned officials for today's move against an oldest news agency of J&K which has always reported news with accuracy and facts.(KNS)