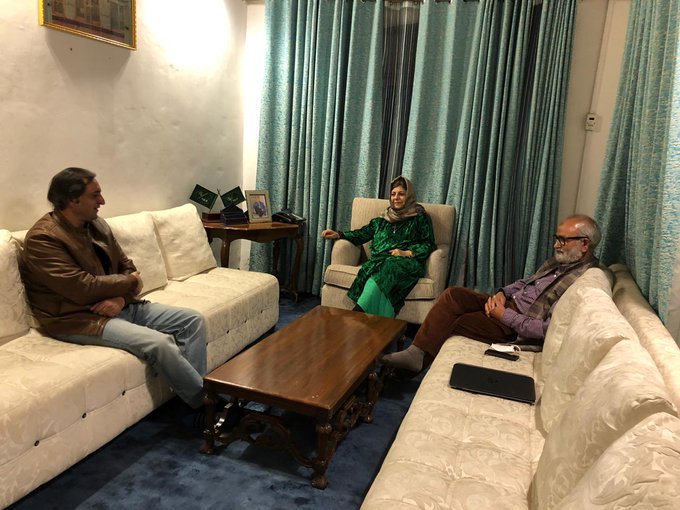 Srinagar, October 15: People's Conference (PC) Chief Sajad Gani Lone Sajad today met Mehbooba Mufti at her residence after her release from 14 months of detention.
The meeting which started at 5Pm lasted for more than one hour and both the leaders discussed prevailing situation in Jammu and Kashmir, a senior leader privy to the meeting confirmed.
Mehbooba was detained along with hundreds of political leaders and workers before and on August 5 last year as the Government of India scrapped special constitutional status of Jammu and Kashmir.
Earlier Omar Abdullah confirmed their meeting with Mehbooba Mufti on twitter.
Meanwhile senior Congress leader, P Chidambaram in a tweet said, " All mainstream parties in J&K should come together to fight the tyranny of the central government."