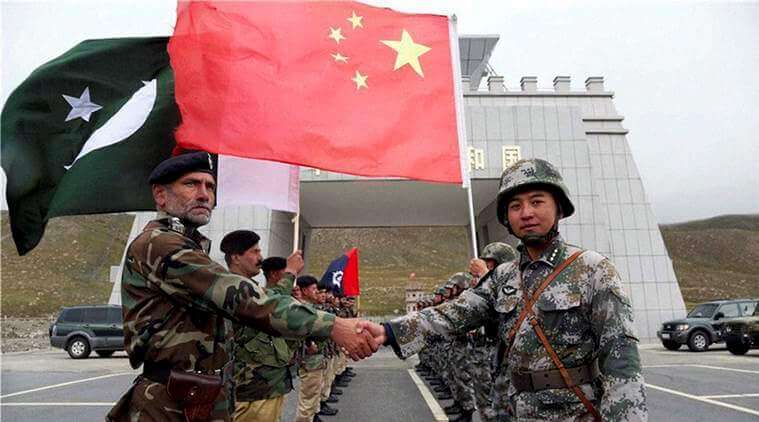 New Delhi, October 8: Chinese troops are conducting joint patrols with Pakistan's army in Pakistan-occupied Kashmir, and Beijing is helping set up multiple surface-to-air missile launch sites and a missile defence system in the region, sources in the security establishment said, quoting from an intelligence report, The Telegraph reported.
Increased Chinese air activities have also been observed in PoK coinciding with the military standoff between India and China in eastern Ladakh, the sources said.
"The latest intelligence report suggests that China is helping Pakistan set up sites for surface-to-air missiles in PoK, and that the two armies are holding joint patrols," an Intelligence Bureau official attached to the Union home ministry said as quoted by the report.
"We have been witnessing closer military and economic cooperation between the two countries amid the border standoff between India and China since May."
The Indian Air Force chief, Air Marshal R.K.S. Bhadauria, had on Monday told a news conference that there was nothing to suggest a "collusive threat" but highlighted how the Chinese and Pakistani armies were carrying out joint exercises.
"We are aware they are cooperating closely. There is a significant threat but so far there is no such indication that they are colluding for a two-front war," Bhadauria had said.
According to the Telegraph report, on India's capability to withstand a two-front war, Bhadauria had said that amid an "emerging threat scenario in our neighbourhood and beyond", the country was prepared for any conflict it might face.
Among the military infrastructure projects going on at several PoK locations with China's help, "construction for the installation of a surface-to-air missile defence system is being carried out at Pauli Pir near Lasadanna Dhok of PoK", a security official said as per the news report
He said the intelligence report had also spoken of joint reconnaissance exercises between Chinese and Pakistani troops in forward PoK locations such as Deolian and Jura, the report added.
"We have noticed increased Chinese air activities in PoK, with Chinese refuelling aircraft having landed at Skardu in PoK. The Skardu airbase is about 100km from the Leh airbase on the Indian side," the security official said.
"In the past, Pakistan had conducted joint air exercises with China at the Skardu airbase."
A defence ministry official said that Chinese presence in PoK was not new, the report said.
"What we are witnessing now is that their military cooperation has deepened in recent months amid the border standoff in eastern Ladakh. Reports suggest that Pakistan has given China more foothold in the region," he said.
A Chinese state-run company had in May this year signed a contract to build the Diamer-Bhasha Dam in Gilgit-Baltistan, PoK, despite Indian objections, the report added.
Also in the face of Indian opposition, Pakistan and China are building the $60-billion China-Pakistan Economic Corridor that passes through PoK.