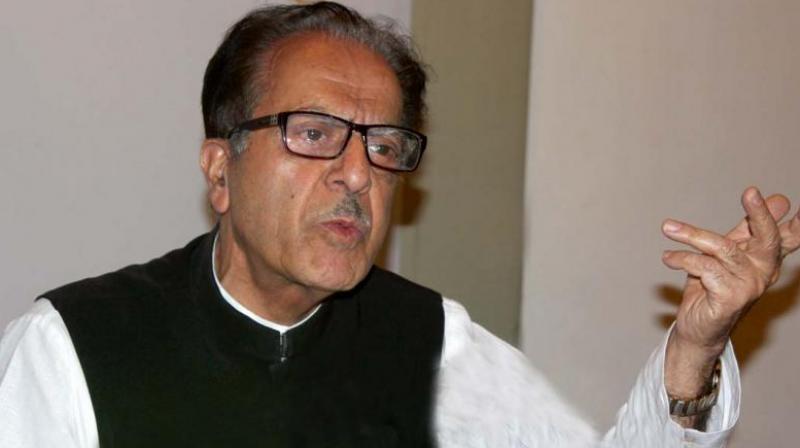 Srinagar, Oct 05: Senior congress leader and former union minister Prof Saif ud din Soz on Monday termed the Kashmir "a prison" and dubbed the prolonged incarceration of PDP chief Mehbooba Mufti as "revengeful measure" and "an onslaught of vindictiveness on the part of the Government of India".
According to statement issued here, senior congress leader said that "I agree with world-famous intellectual, Noam Chomsky that Kashmir is a prison and symptoms of fascism are already visible; I also see Mehbooba Mufti's incarceration as a 'revengeful measure".
He said, I have a feeling that the world famous American intellectual, Noam Chomsky was correct when he reiterated recently that Kashmir was a prison and there were symptoms of fascism under the BJP Government already visible!.
"His conclusion was that the whole institutional structure of India, plus the great mass of the Hindu population was evidently very supportive of the undermining of Kashmir Autonomy and opening up to India settlement. He also felt that the press in India was muzzled", Soz said.
While quoting Chomsky, he said then world famous intellectual referred to the backlash he faced at the hands of the BJP supporters, when he talked about Indian repression in Kashmir and was advised to have police protection.
"While one can agree with Chomsky on many things, there is also a hope lurking in the horizon that, apart from Indian National Congress and the left, there were people like Yashwant Sinha, Bharat Bhushan, Kapil Kak, Prashant Bhushan and numerous others, who were spearheading a movement for preserving India's secular character, liberal ideology and pluralism", Soz maintained.
He added that there is a wide spread feeling in Kashmir and elsewhere that former Chief Minister of J&K, Mehbooba Mufti's continued incarceration by way of House-Arrest, was a revenge and an onslaught of vindictiveness on the part of the Union Government.