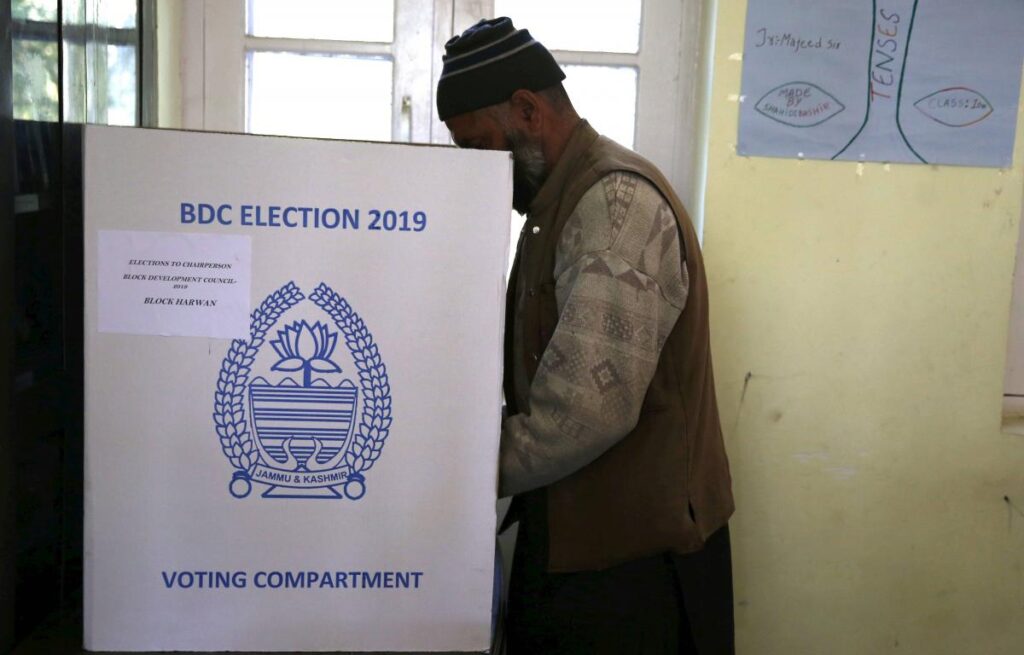 Budgam, Sep 30: Majority of the village representatives stayed away from the 'Block Devas-3' program in two blocks of Central Kashmir's Budgam on Wednesday.
Under 'Block Devas-3' programs were held at Kanihama and Aripanthan blocks.
Sources said  that most of the village representatives from Narbal and Sonor blocks remained absent from the program held at Kanihama. Similarly, representatives from Rothsun, Khag and Aripanthan stayed away from the 'Block Devas3' program held at Aripanthan.
Sources said that these village representatives including BDC's, Sarpanchs, Panchas stayed away in the wake of recent killing of Block Development Chairman Bhopindar Singh in Dalwas Khag.
Eyewitnesses said that security had been beefed up in these blocks while joint forces were seen patrolling on the roads. (KNT)