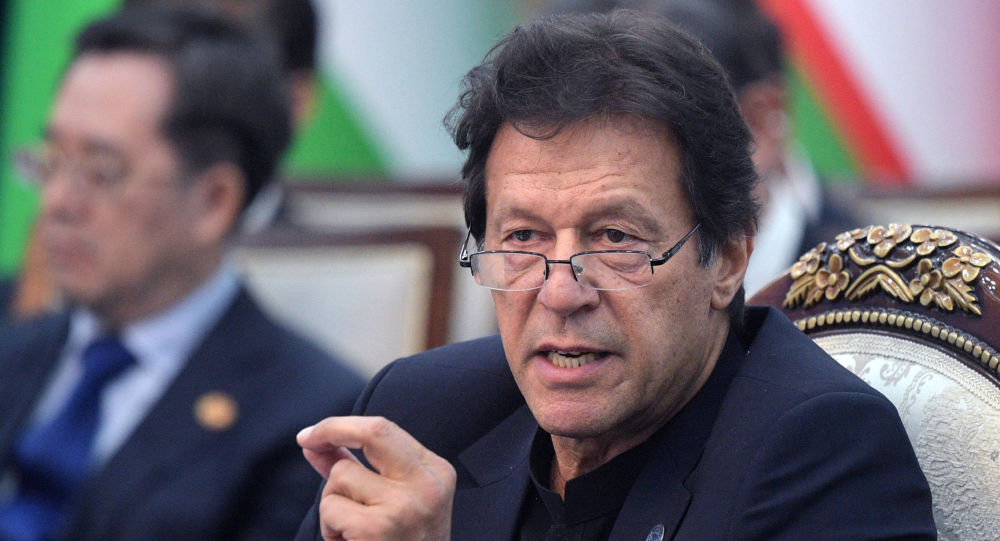 Srinagar, September:  Pakistan Prime Minister has said that the country has always called for a peaceful solution, but for peace to prevail, India must rescind the measures it has instituted since Aug 5, 2019 in Kashmir, "end its military siege and other gross human rights violations, and agree to resolve the Jammu & Kashmir dispute in accordance with the relevant UN Security Council resolutions and the will of the Kashmiri people," Dawn news paper reported.
Prime Minister Khan told the 75th United Nations Generals Assembly that there would be no durable peace and stability in South Asia until the Jammu and Kashmir dispute was resolved on the basis of international legitimacy.
"Kashmir has been rightly described as a 'nuclear flash point'," he said, noting that the UN Security Council has considered the situation in Jammu and Kashmir three times in the past year.
"It must take appropriate enforcement actions. It must also take steps to protect the Kashmiris from an impending genocide by India," he said.
Khan used his address to the UN General Assembly on Friday to warn the international community that India was planning another "ill-conceived misadventure" in a "nuclearised environment," but Pakistan was ready to "fight for its freedom to the end".
The prime minister also urged the UN Security Council to play its role in preventing this dangerous conflict, which could jeopardise the entire region.
"In order to divert attention from its illegal actions and atrocities in Indian occupied Jammu and Kashmir, India is playing a dangerous game of upping the military ante against Pakistan in a nuclearised strategic environment," he said.
Khan informed the world body that despite constant Indian provocations and ceasefire violations along the Line of Control (LoC) and the Working Boundary targeting innocent civilians, Pakistan had exercised maximum restraint.
"We have consistently sensitised the world community about a 'false flag' operation and another ill-conceived misadventure by India," he added.
The prime minister said that while his parents were born in the colonial India, his was the first generation that grew up in an independent Pakistan. "I want to make it clear that any attempt by the fascist totalitarian RSS-led Indian government to aggress against Pakistan will be met by a nation that will fight for its freedom to the end," he declared.
"The Security Council must prevent a disastrous conflict and secure the implementation of its own resolutions [on Kashmir] as it did in the case of East Timor," he said.
The warning follows heightened tensions between the two South Asian neighbours that began last year when India bombed an abandoned school in Balakot. India followed up the bombing with more aggressions that ended only when Pakistan brought down an Indian aircraft and arrested its pilot, Wing Commander Abhinandan Varthaman.
Pakistan returned the pilot on March 1, 2019 as a gesture of peace, but on Aug 5 that year India illegally annexed held Kashmir and since then it has been constantly firing across the LoC.
(The news item was published in Dawn newspaper)