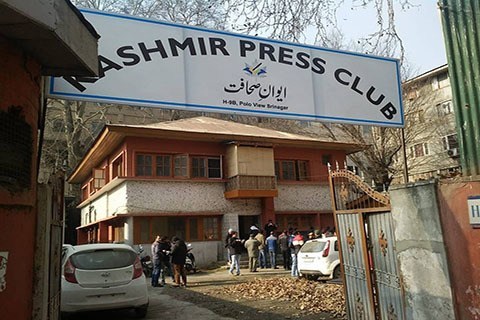 Srinagar, September 21: The Kashmir Press Club (KPC) condemns the behavior of the police towards a young journalist Aquib Javeed.
He was summoned to the cyber police station on Saturday in connection with a story he had written recently for a news portal,
KPC said as per the his account of Javeed, which has been published today, he was slapped by a 'masked' policeman. Aquib also mentions that he was abused during this time.
According to statement , KPC feels the behavior towards a journalist is highly condemnable.
"Hitting/slapping or abusing a Journalist in connection with a story he or she has written cannot be accepted in any society and goes against the freedom of the press. We hope the higher ups in the police department thoroughly inquire into this matter," KPC stated.
"We also urge the LG of J&K to look into these issues of difficulties faced by the journalists while performing thier professional duties in Kashmir valley".
Summons to reporters by the police for their stories has become a routine practice in Kashmir now, KPC said, adding, the club demands that an end to this practice.
The LG's administration should work out a mechanism so that a conducive atmosphere is available for journalists to deliver their duties without fear and reprisals, KPC stated.