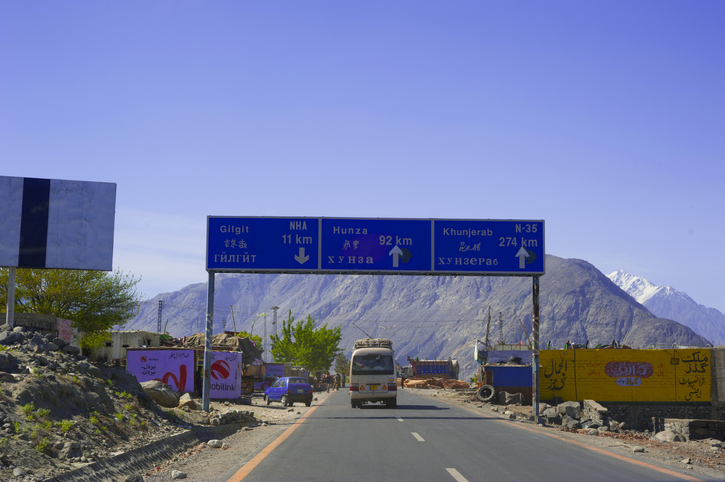 ISLAMABAD: The government has decided to elevate Gilgit-Baltistan (G-B) to the status of a full-fledged province with all constitutional rights, including its representation in the Senate and the National Assembly, Minister Kashmir and Gilgit-Baltistan Affairs Ali Amin Gandapur said on Wednesday, Express Tribune reported
Gandapur said that Prime Minister Imran Khan would soon visit the region and make the formal announcement in this regard. He added that Gilgit-Baltistan would be given adequate representation on all constitutional bodies, including the National Assembly and the Senate.
"After consultation with all stakeholders, the federal government has decided in principle to give constitutional rights to Gilgit-Baltistan," the minister told a delegation of journalists from G-B. "Our government has decided to deliver on the promise it made to the people there."
However, Gandapur emphasised that after the grant of constitutional rights, the subsidy and tax exemption on wheat given to the region would not be withdrawn. "Until the people there stand on their feet, they will continue to enjoy this facility," he added.
The minister said that deprivation of the people of Gilgit-Baltistan of 73 years would come to an end. Besides the constitutional rights and the provincial setup, the minister added, important steps were also being taken for the development of the region.
According to the minister, work on the Moqpondass Special Economic Zone would begin under the China Pakistan Economic Corridor (CPEC), while the government takes steps to improve health, tourism, transport and education facilities.
"To provide better healthcare facilities to the people of Gilgit-Baltistan, the government will provide MRI and CT scan machines to all District Headquarters Hospitals, while the basic health units (BHUs) to be provided ultrasound machines," he said.
(The news was published in Expresss Tribune)