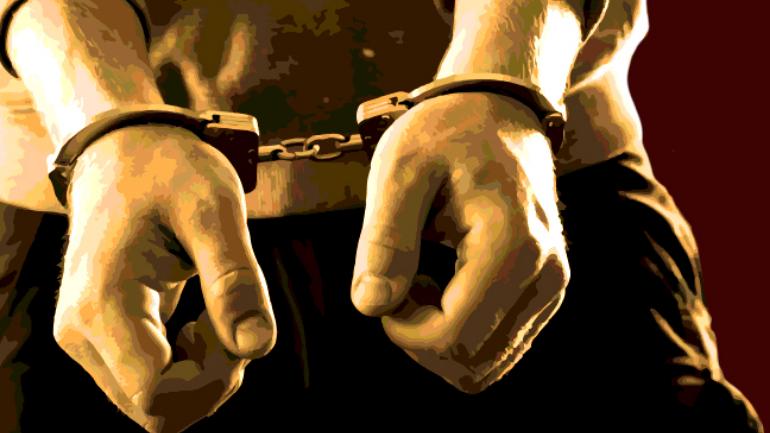 September 15: Police on Tuesday claimed that it arrested five militant associates in a series of actions in Ganderbal and Awantipora who were linked to Hizbul-Mujahideen (M) and Al- Badar militant outfit.
"On reliable information about a terror module, a joint operation was launched by Ganderbal Police & 5RR and arrested three terrorist associates linked to proscribed terror outfit HM. They have been identified as Arshid Ahmad Khan son of Mohd Altaf Khan resident of Wayil Wuder Gutlibagh, Majid Rasool Rather son of Gh Rasool Rather resident of Beehama Ganderbal and Mohd Asif Najar son of Abdul Razaq Najar resident of Beehama Ganderbal," police said in a statement.
The police also claimed to have recovered three hand grenades besides, "incriminating materials including electronic gadgets have been recovered from their possession".
"Preliminary investigation reveals that the trio have come in contact with a Pak based terrorist Fayaz Khan resident of Chanhar Gutlibagh A/P Pakistan who has tasked them to join terrorist ranks and undertake terrorist activities/attacks on security forces in the area," the police statement reads.
A case FIR No. 199/2020 under relevant sections of law has been registered at PS Ganderbal, police said.
Meanwhile in south Kashmir's Awantipora, police said it followed a specific information which led to the arrest of two militant associates at Ladhoo crossing while travelling from Shopian to Khrew on a Scooty bearing registration number JK01AC- 4035.
They have been identified as Rayees-ul-Hassan resident of Gadikhal Awantipora and Mushtaq Ahmad Mir resident of Dadsara Awantipora, the police statement added.
"Incriminating material of proscribed terror outfit Al-Badar and cash amount of ₹600,000 meant for terror funding of Al-Badar terror outfit have been recovered from their possession. The Scooty used in the commission of crime has also been seized," the police said.
A Case FIR No. 55/2020 under relevant sections of law has been registered in Police Station Khrew and further, it said.