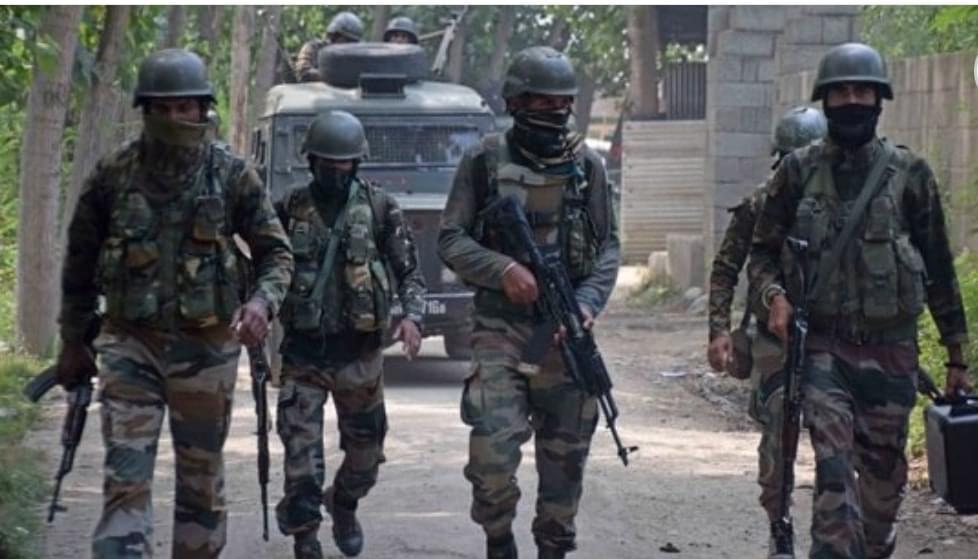 Srinagar, August 28: Four militants including an Al-Badr commander and his associate, who were behind the abduction and killing of a Srinagar Panch (panchayat member) were killed in an encounter with security forces in Shopian on Friday while a fifth one was captured alive, J&K police said.
A Panch from Khonmoh area of Srinagar Nisar Amhed Bhat's body was recovered from orchards in south Kashmir's Shopian today. He went missing from Srinagar on August 19.
Inspector General of Police (IGP) Kashmir Vijay Kumar said that Al-Badr district commander (for Shopian) Shakoor Parray and his associate Suhail Bhat, who had abducted and killed the Panch on August 19, were among the four slain militants in the Shopian encounter.
Defence spokesman in Srinagar, Colonel Rajesh Kalia said that four militants were killed in the encounter at Shopian's Kiloora village while the fifth one surrendered. "Two AKs and three pistols recovered. Joint operation in progress," Colonel Kalia said.
Earlier, in the afternoon, joint teams of Army, Police and the CRPF cordoned Kiloora village on the basis of specific information about the presence of militants there. In the initial gunfight, two militants were killed, and as the operation progressed, two more were killed while the fifth one was caught alive.
It is pertinent to mention that on January, 2016, Shakoor Parray, a former special police officer (SPO), had decamped with four rifles from SDPO office Bijbehara, Anantnag and joined Hizbul Mujahideen. He, however, was arrested with a pistol and two grenades in Kulgam district on March 3, 2016 after which he was under custody for two years. After his release, he was shot at by unknown gunmen after he was kidnapped from his residence on August 23, 2018 and was set free the next day with bullet injury after which he joined militant ranks again in the first week of July 2020.
A police spokesman identified other two slain militants as Zubair Nengroo and Shakir-ul-Jabbar. The arrested militant has been identified as Shoiab Ahmed Bhat, a resident of Awantipora, Pulwama. The spokesman said that Shakoor and Suhail were involved in the abduction of a Territorial Army soldier Shakir Manzoor Wagay, a resident of Shopian who has been reportedly killed.
He said that keeping in view the prevailing pandemic and to ensure the safety of people the bodies of slain militants will be sent to Handwara for burial purpose after completion of all medico-legal formalities. "The nearest family members of the slain militants will be allowed to participate in the last rites at Handwara," the spokesman said.
He said that the operation was smooth and there was no loss of property or any civilian injury. "People are requested to cooperate with the police till the area is completely sanitized and cleared of all the explosive materials, if any," the spokesman said—(KNO)