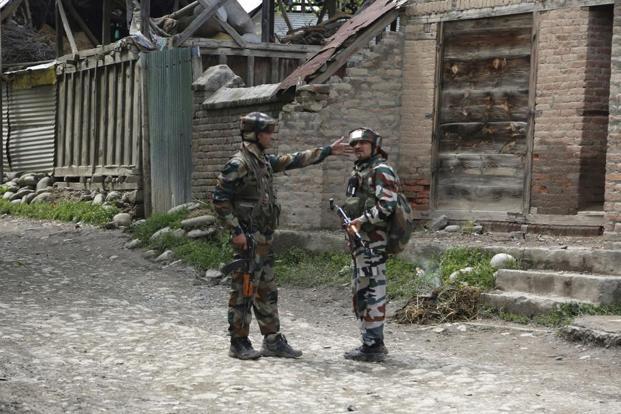 Srinagar, August 12: An army solidier and militants were killed after a brief gunfight broke out between militants and government forces in Kamrazipora area of South Kashmir's Pulwama district on Wednesday.
A senior Police officer said that during initial exchange of firing between militants and forces, one armyman lost his life, while another was injured. The injured solidier has been evacuated to 92 Base hospital for further treatment.
Till this report was being filed no exchange of firing was going on, while searches are still underway.
Later, a militant body was found at encounter during searches.
Till this report was being filed, searches were still going on.
Earlier, a joint team of Police, Army's 53 RR and CRPF launched a cordon-and-search-operation in Kamrazpora.
As the joint team encircled the suspected spot, the hiding militants fired upon them. The fire was retaliated by the joint team, triggering off an encounter.(GNS)