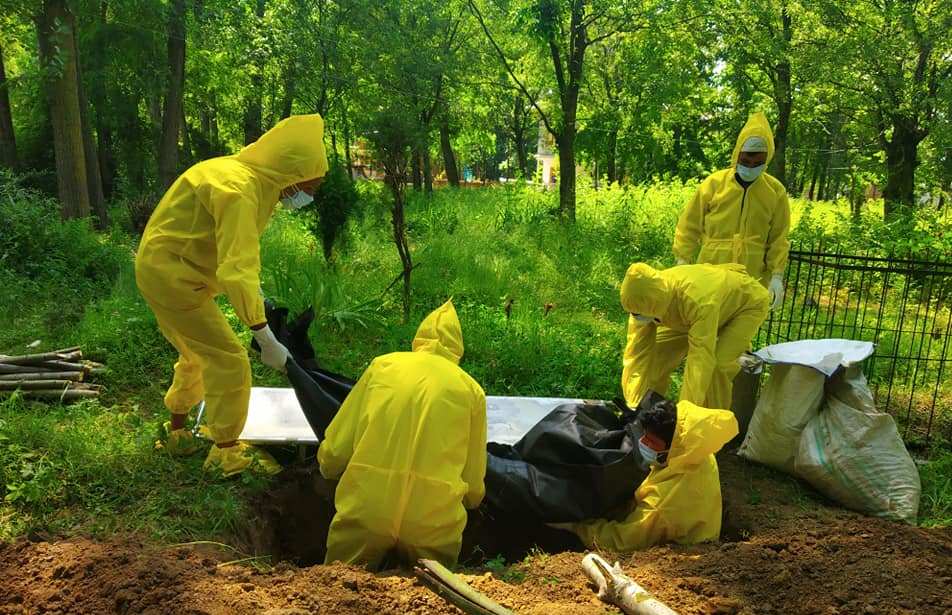 Srinagar, Aug 12: The death toll due to covid-19 touched the grim milestone of 500-mark on Wednesday as eight more people succumbed to the virus in last 24 hours in Jammu and Kashmir.
Official sources said that three deaths were reported from Srinagar, two from Kupwara and one each from Baramulla, Pulwama and Ganderbal.
The Srinagar fatalities include a 70-year-old man from Lal Bazar who was admitted to SKIMS Soura on July 24 and died today.
The other two fatalities include a 60-year-old man from Nawabazar, admitted with Pneumonia to the hospital on August 4, and a 68-year-old-man from Rainawari who was admitted to SMHS hospital on August 6, sources said. Regarding the latter, a senior doctor at the hospital said that he was suffering from Chronic Obstructive Pulmonary Disease (COPD) and bilateral Pneumonia.
Regarding Pulwama victim, sources said the 80-year-old woman from Waspora Murran came positive for covid-19 today. She had underlying renal failure and died on way to district hospital Pulwama, the sources added.
As regards the fatality from Ganderbal, sources said that 60-year-old man from died at SKIMS Soura.
Regarding the Bandipora fatality, sources said that a 65-year-old COPD patient from Baktoor village of Gurez died on the way to the hospital.
One of the victims from Kupwara district, they said, was a 47-year-old man from Langate who had been admitted SMHS hospital with bilateral pneumonia. The other victim, they said, a 70-year-old man from Kralgund Handwara.
With these deaths, officials said, 500 people have succumbed to the virus in Jammu and Kashmir so far—463 from the Valley and 37 from Jammu division.
Srinagar district with 160 deaths tops the list followed by Baramulla (85), Budgam (36), Anantnag (35), Kulgam (31), Pulwama (33), Kupwara (30), Shopian (24), Jammu (26), Bandipora (19), Ganderbal (10), two each in Rajouri, Doda and Udhampur besides one each in Ramban, Samba, Poonch, and Kathua. (GNS)