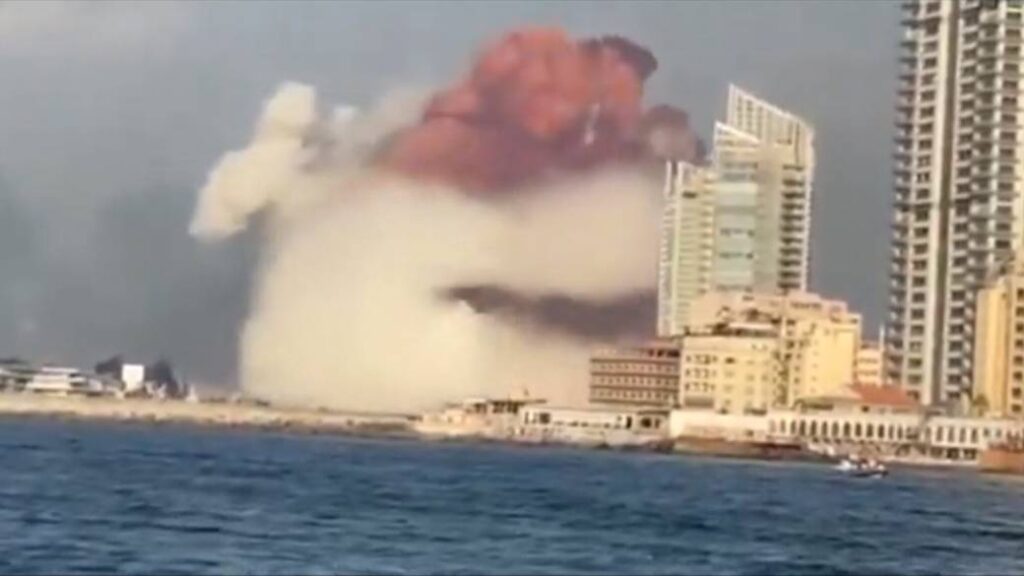 Srinagar, August 06: At least 100 people were killed while over 4000 sustained injuries after multiple explosions rocked in Beirut.
According to media, the explosions occurred on Tuesday evening during which entire down town Beirut shook due to the intensity of the blasts.
The explosions left scores dead, thousands injured, razed down buildings and caused wide spread damage.
The officials in Lebanon said the blasts were result of 2,750 tonnes of ammonium nitrate, used in fertilisers and bombs, which had been stored for six years at the port without safety measures.
The cause of the blasts were not yet known, however, some reports blamed a welding work being carried out in the nearby warehouse as cause of explosions
"It's like a war zone. I'm speechless," Beirut's Mayor Jamal Itani told the media while inspecting the damage on Wednesday.
He put the estimated figures of losses to the billions of dollars.