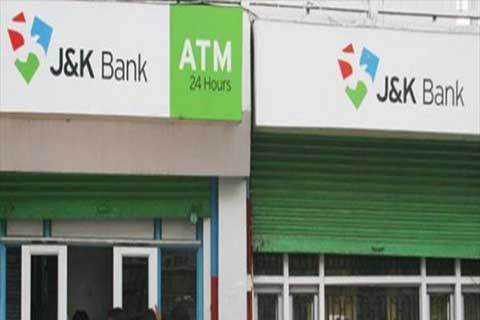 Ganderbal, July 30: District administration Ganderbal Thursday closed a branch of Jammu Kashmir Bank after one of the employees there was tested positive for Covid-19 infection.
The bank branch is located in Nagbal area of Central Kashmir's Ganderbal.
An official said that the Nagbal branch of Jammu Kashmir Bank was closed today and employees advised to go for home quarantine after a bank employee was tested positive for Coronavirus.
"The infected employee is from Lal Bazar area of Srinagar."
"Contacts have been traced and quarantined while the said branch has been sanitized and will re-open only after employees working there test negative," he said. (KNT)